Sign up below to get
the FREE Entertain Your Brain
Weekly Newsletter today!
Cable 2008 Summer Show Reviews
By Shawn McKenzie 06/27/2008
Here are my reviews of the 2008 summer season cable shows. More reviews will be added as they premiere and are reviewed (check back to this page for those reviews.)
Go directly to my reviews of E!'s "Denise Richards: It's Complicated," E!'s "Living Lohan," TV Land's "She's Got the Look," and A&E's "Psychic Kids: Children of the Paranormal."
"Denise Richards: It's Complicated" Review
For those of you who actually care about the drama surrounding former Bond girl and star of 1997's Starship Troopers and 1998's Wild Things…37-year-old Denise Richards…and you want to see things from her perspective…this show will only give you half the story. The layout of the series is this: the fabulous life of Denise, her two daughters, her live-in father, her younger sister, her two close friends, and her two assistants. First off, it's evident that she is a loving and devoted mom to her two adorable little daughters, 4-year-old Sami and 3-year-old Lola Rose, with whom she had with her ex-husband Charlie Sheen. Charlie had sued her to block her from including their daughters on-camera for her show, but he lost the case. However exploitive the show may be with her personal image, the show doesn't appear to exploit the kids anymore than breaking out a baby picture photo book. The other people in her life sometimes come off looking a little foolish. Her 59-year-old dad Irv just lost his wife and Denise's mother Joni late last year, and he has moved into Denise's house to help her take care of the girls and share in the grieving process. She also makes him get makeovers and accompany her to premieres. Her married sister Michelle grounds her when she goes off on wacky tangents. Trish Jochen and Kim are two of Denise's longtime friends who also help her out. The people who seem to stress her out though are her two assistants, personal assistant Sho Shingu and secretary Sabrina. Sho recently quit via text message because of the confusion over returning a borrowed dress that had been lent to her for an event. She has now hired a new guy with a piercing (I forgot his name) to replace Sho, whom all indicators showed that he wasn't doing his job anyway. Denise does manage to confront the media (more specifically a gossip columnist named Lycia Naff in the second episode), but otherwise, the show is about her daily life as a celebutante (I only call her that because she hasn't headlined a movie of any significance since 2004's indie pic Whore.) Her daily life isn't any more interesting than half of the other celebrities with reality shows. The only one currently on TV who has made her life interesting (or at least funny) is Kathy Griffin on her Emmy-winning Bravo show. Since I don't care about Denise's attempts to date normal guys or breed her pigs, this show doesn't hold a lot of interest for me.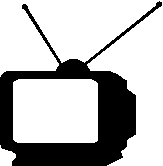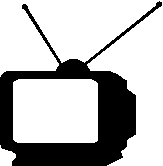 ---
Is Dina Lohan, mother of actress Lindsay Lohan, executive producing and starring in this reality show to respond to tabloid reports about Lindsay's activities in the same way that Denise Richards is on her reality show? Ummm…no. The purpose is to promote the career of her younger daughter, 14-year-old Aliana "Ali" Lohan, in her pursuit of a recording career, an acting career, and a future in scandalous tabloid headlines. I have to give the show props…most episodes revolve around that intended theme. The basic layout is this: Dina is raising her two younger children, Ali and 11-year-old Dakota "Cody" Lohan, while older son Michael Jr. is off at Ithaca College and Lindsay's off being a movie star and getting into car accidents (she won't be involved with the show on-camera.) Dina's mother Nana was a former radio actress, and she currently lives with Dina and her family. Alexis Armonas is a former assistant to Lindsay, and now she is Dina's right-hand woman in charge of finding out salacious stories about the Lohans. Dina has Ali work with a 25-year-old music producer named Jeremy Greene, but there is soon controversy afoot when he made some comments to a publication that suggested he was dating Lindsay. Fortunately, on this show, it's not all about Ali. Michael Jr. comes home with his girlfriend Nina to spend a few days with the family. Nina also goes to Ithaca, and her family is in the same town as the Lohans, but selfish Michael Jr. wants Nina to give up seeing her family to spend time with his family. Understandably, she is ticked off and goes to spend time with her family anyway after a fight. Cody feels left out of everything because Dina and Ali only want to do "girl stuff." He gets very excited when Michael Jr. comes home, because he finally has another guy to hang out with. While the show is more interesting than fellow E! show "Denise Richards: It's Complicated," it's still not one that I can see watching over the long run…basically because I don't care about the evolution of Ali's career, her getting harassed at school, or her getting a puppy against her mother's wishes. I'd rather just plop a classic Lohan flick into the ol' DVD player…like Georgia Rule or I Know Who Killed Me. Watching either movie would be less painful than going through an entire season watching this show.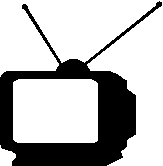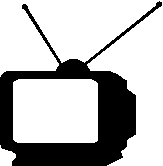 1/2
---
In the latest of what I call the "model reality genre," this show focuses on older women looking for model fame. In this competition, no model is younger than 35, and the oldest model that was competing was 63 years old. The winner gets a modeling contract with Wilhelmina Models along with a fashion spread in Self magazine. Supermodel Kim Alexis hosts and judges the show, and she talks like she's a news anchor all of the time. She is joined on the judges' panel with Beverly Johnson, the first African American to appear on the cover of Vogue magazine; Robert Verdi, a celebrity stylist; and Sean Patterson, President of Wilhelmina Models. None one of the judges are very interesting, and all of the models are a little bland. They seem to have the same sob story: they always wanted to be a model, but then life got in the way (they got married and had kids, had a strict upbringing, etc.) Sure, many of these models are hot in the MILF sense of the word, but I'm hoping that they have more on the ball other than looks, because otherwise they might as well go back to their suburbs and go back to their coffee clutches. The good thing about this show is that, if it lasts, then the losers of the CW's "America's Next Top Model" will have a place to go for a second chance (and it might last…TV Land has renewed the show for an eight-episode second season, premiering in 2009.)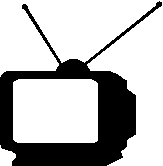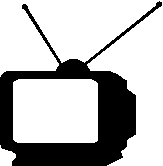 1/2
---
"Psychic Kids: Children of the Paranormal" Review
It seems like creepy kids are a staple in movies. From Linda Blair in 1973's The Exorcist to Denver's own AnnaSophia Robb in last year's The Reaping, being a creepy kid can either further your career or hinder it (when was the last time you saw Danny Lloyd from 1980's The Shining? Heck…when was the last time you saw The Sixth Sense's Haley Joel Osment?) When they are on TV, they can also be creepy. Dakota Fanning got critical praise for performance as a creepy alien child in 2002's Emmy-winning Sci-Fi Channel miniseries "Taken" (she also played another creepy kid in the 2005 Robert De Niro movie Hide and Seek…that was not critically acclaimed.) When it is a creepy kid on a reality show, it is boring to watch. A spin-off on the equally boring A&E series "Paranormal State," the show introduces the TV audience to kids who believe they "see dead people." Except for a few exceptions where the kids enjoy having their paranormal abilities, most of them seem to bottle them up for fear of ridicule. Medium Chip Coffey, who has a Masters Degree in Psychology, and distinguished psychologist and Columbia University professor Dr. Lisa Miller travel across the country and try to help these kids. Each episode focuses on three kids who Chip and Lisa help to learn how to cope with their gifts and to realize they are not alone. Chip handles the children themselves while Dr. Lisa helps the children and families deal with the inter-family conflict they may be going through. Each episode has an ominous score, and in the end, the kids learn to handle their gifts…and they make lifelong friends with the other kids that week (awww!) Yes…it's disturbing to see kids channel the dead people's spirits to predict the future…but it's also tedious to watch. All I can say about this show as compared to "State" is that at least the narrator (Chip) isn't doing it sounding like he is speaking through a telephone.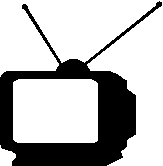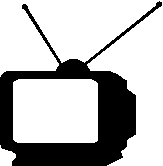 ---
Ratings System: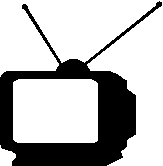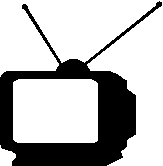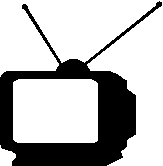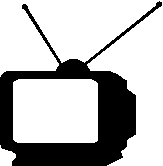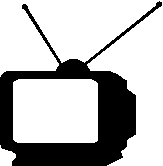 DO NOT MISS THIS SHOW!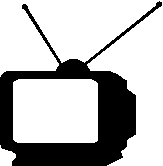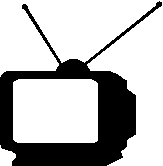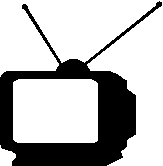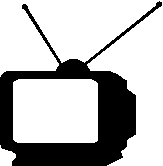 Try to catch this show every week...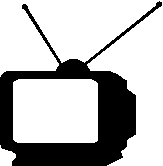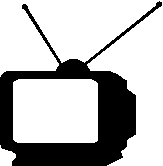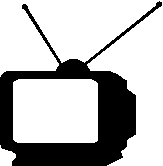 If a better show is on, tape this one...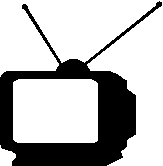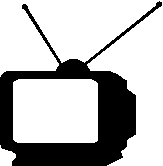 If nothing else is on, maybe this will be good...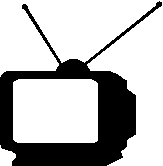 If this show is on, change the channel immediately!