Sign up below to get
the FREE Entertain Your Brain
Weekly Newsletter today!
"Commander in Chief" Review
By Shawn McKenzie 12/28/2005
I have now come to the last review of the 2005 Fall Season that hasn't been already cancelled yet…ABC's "Commander in Chief." Even before the amazing ratings and the Golden Globe nominations, I thought that this show looked promising. After finally viewing the first nine episodes, I have a couple of concerns.
Mackenzie Spencer Allen (Geena Davis) is the 45-year-old Independent Vice President of the United States, and she lives in One Observatory Circle. While at an official ceremony with husband and Chief of Staff Rod Calloway (Kyle Secor) in Paris, France, she is approached by the President's Chief of Staff, Jim Gardner Jr. (Harry Lennix), and the Attorney General, Melanie Blackston (Leslie Hope.) They tell her that President Teddy Roosevelt Bridges (Will Lyman) is about to undergo emergency brain surgery because of a stroke from a bleeding aneurysm at the National Naval Medical Center in Bethesda, Maryland. Gardner further tells her that, in the event that the Republican President does not recover, the party doesn't want her to succeed him. Instead, she's asked to step down in order to allow the Speaker of the House to take over, as he shares the party's platform. This is a request from the President himself. Vince Taylor (Anthony Azizi), the Chief Aide to the Vice President, soon takes her to speak with General Pollack (Al Brown), the head of the Joint Chiefs of Staff, to deal with a problem in Nigeria. Mac's doubts are confirmed later when she visits President Bridges at the hospital and hears from him directly that he wants her to resign. Two and a half years earlier, Bridges had asked Mac, a then Chancellor for the University of Richmond, to be his running mate, and now he wants her to step down. Bridges dies before transition plans are completed though. Resignation speech in hand, Mac sits down with Speaker of the House Nathan "Bloody Hell" Templeton (Donald Sutherland), the Republican Congressional leader from Florida. He proceeds to insult her in sexist ways…pretty much coming out and saying that she was only there to garner the women vote and that Bridges never meant for her to assume the presidency. Eight months earlier, Bridges asked for Nathan's help in getting rid of Mac by appointing her to a Supreme Court vacancy so that he could have Nathan fill the VP seat, but Nathan refused at that time. Mac knows that there will be many hurdles to go through as the President, but she also knew in her heart that Nathan was not the man who was meant to lead the country. She decides to take the oath, and even though she only had four years in Congress in her home state of Connecticut before this, she is now the President. First Gentleman Rod has his own difficulties to conquer, as he finds himself being led into a pink and feminine office by the First Lady Grace's (Mary Page Keller) aide and White House Social Director Norah Woodruff (Kristen Shaw.) He had been in a position of power as the VP's Chief of Staff, and now he has to hear from Norah how "Hilary did things." While he feels a little bit humiliated, he stands by his wife…though he does keep trying to find something other than just doing society functions. Together, they have three children: six-year-old Amy (Jasmine Anthony), as well as 16-year-old twins Horace (Matt Lanter), a swim and track star and one of the most popular kids in school, and Rebecca (Caitlin Wachs), a rebellious Republican teenager with raging hormones and the opinion that her mom should step down. While Horace loves being the star of his public high school, Rebecca absolutely hates it, and she tells this to her Secret Service agent Joan Greer (Julie Ann Emery.) She does like one of Horace's friends, a kid named Mike Fleming (Matt Barr), who isn't a good guy (he attempted to film himself trying to have sex with her without her knowledge. She turned him down, which frustrated him, so he began spreading rumors about her that they had slept together, and she dumps him over the rumors.) Ruth (Talia Balsam), Bridges' personal secretary who had been working with the President for ten years, resigns, because she also isn't sure about the new President's capabilities (the Secretary of Labor resigned as well.) Laura Rogers (Hira Ambrosino), Mac's personal secretary when she was just the VP, takes over as Mac's personal secretary. Speechwriter Kelly Ludlow (Ever Carradine), who was Mac's Communications Director when she was just the VP as well, writes Mac an inaugural speech meant to calm the nation. She addresses a saddened Congress and a mournful country by letting them know that she doesn't plan to radically change the things laid out by President Bridges, and that there should be no problem with the country being led be the first female President of the United States (and the first Independent President.)
The first piece of business is selecting a new VP. Mac wants retired Democratic Army General Warren Fitzgerald Keaton (Peter Coyote), but Nathan wants former Republican Governor for Oklahoma Tucker Baynes (Bruce Boxleitner.) Nathan has Jayne Murray (Natasha Henstridge), Nathan's Chief of Staff, fly Tucker in to try to pressure Mac into choosing him (for someone who is supposedly so sexist, why did Nathan choose a hot blonde to be his Chief of Staff?) Hale Richardson (Edward Edwards) was the White House Press Secretary, but he quit because he didn't agree with Mac becoming President, so Mac appointed Kelly as the Press Secretary, with Deputy Press Secretary Alex Williams (Jason Wiles) as her assistant. Horace also has a crush on Kelly, even though she is much older than he is. A girl named Jenny (Jenna Gavigan) likes Horace, though he seems to be oblivious to it. Kelly finds out from Charlie McGriffin (Ned Vaughn), a reporter from the Post, that Baynes was accused of sexual harassment, and Mac now knew that the choice of Baynes was meant to derail her presidency. Mac goes with Keaton, her political opponent during her original run for VP, as her new VP…though Nathan fights hard to stop the confirmation, and he uses dirt that he acquired from Congressman Willie Wilcox (Michael O'Neill) on Keaton to do so. Nathan's next move is to convince National Security Advisor Roman Wolfe (Stan Kelly) to resign, along with Secretary of Interior Charlie Witherspoon (David Bridgewater) and Mills Francis at Defense. He tries to convince Jim to resign, promising him the VP position once he became President. While being the first African-American VP is tempting, he turns it down. Anthony Prado (Alex Fernandez), a former college friend of Mac, is appointed the new National Security Advisor. Kelly fires Alex when he drunkenly insults her, and Mac fires Blackston when they disagree about the right way to deal with a terrorist. Rod considers accepting the office of Commissioner of Baseball after Ken Iacampo (Marc Gomes), the owner of the Baltimore Orioles, asks him to replace the previous Commissioner. He takes the job, even though Mac isn't too happy about it, and she convinces him to turn it down. Rod also has Agent Greer transferred because she let Rebecca become hounded by autograph-seekers, and he replaced her with Agent Powers (Kimberly Hawthorne.) In the seventh episode, it was revealed that Jim and Jayne are sleeping together and that Vince is gay and HIV positive (his boyfriend is named Josh.) In the eighth episode, Mac appoints Rod to Strategic Planning Advisor, Nathan is found out that he was a segregationist in 1965 (Angus Sutherland plays a young Nathan), Nathan fires Jayne for leaking information to Jim, and it is revealed that Nathan's wife Sara (Samantha Eggar) has diabetes. In the ninth episode, Rod brings in media consultant Richard "Dickie" McDonald (Mark-Paul Gosselaar) to help with Mac's image and lagging poll numbers (Dickie almost immediately flirts with Kelly), and Mac asks her mother Kate (Polly Bergen) to come live at the White House with them.
Former movie critic and theatrical movie director Rod Lurie created this show, and that was one of the reasons I was excited to see it. While I wasn't too crazy about his initial foray into television with ABC's "Line of Fire," I felt like this show would be up his ally. It seems like his specialty has been intriguing political dramas, as evidenced by his first two movies. 1999's Deterrence focused on the President trying to avoid a nuclear attack while being stranded in a diner in a snowstorm in Colorado. 2000's The Contender was most likely the precursor for this show, focusing on a sex scandal meant to derail a female VP candidate (the show pays an interesting tribute to the movie by naming the show's original President and VP, Bridges and Allen, after Jeff Bridges and Joan Allen, the original President and VP from the movie.) Lurie's third of three movies, 2001's The Last Castle, was entertaining, but it wasn't quite as meaty as the first two flicks.
Two weeks into the show, ABC had a change of show runners. Steven Bochco replaced Lurie when the scripts were dragging behind a little too slowly, and the network didn't want to halt production while Lurie tried to keep up (he retains his executive producer title on the show but will not be involved in any way with it in the future.) This was a little odd, since Bochco has never been brought in to be a show runner for someone else's show before. He has always originated the creation and production of every show he has been involved in until now. His influence took effect during the eighth and ninth episodes (they were also the first episodes not to have the word "First" at the beginning of it, aside from the "Pilot" episode.)
How has the show differed from the Lurie episodes to the Bochco ones? First off, let me tell you what I originally thought about the show at first after viewing the pilot episode. I felt like it was a little too happy at the end of it. Rod was all loving and supportive, Nathan said that he would be behind her all the way, and the moody Rebecca showed her support at the last minute. As the weeks went on, that wasn't the case obviously, but if I had only watched the first episode, I would have given the show a lower rating. Rod is still supportive, but he has been itching to do something other than be the First Gentleman. Nathan is an entertaining manipulative bad guy who shows support with one side of his mouth and backstabs with the other. Rebecca may have been supportive at the end of the first episode, but she has been moody and rebellious since. When Bochco took over, there were a few changes. Aside from the episode title differences, some of the characters changed slightly. Rebecca went from rebel to supporter after the whole debacle with her boyfriend, and Horace went from supporter to slacker when his grades started to slip. I actually like Rod's character, now that he has something significant to do. I am disappointed that Bochco has softened up Nathan by making him concerned about his wife's health and being in debt to Mac for not releasing the segregation tape he had filmed 40 years ago. Nathan has been deliciously evil so far, and I hope that when the show starts up again in January that we will see more of his Machiavellian tactics.
One thing that I am grateful for…this show is not like NBC's "The West Wing." That show started out being witty and intelligent when it was under the control of creator Aaron Sorkin. While it is still occasionally witty, it tends to talk down to viewers. This show doesn't do that. While it isn't as witty, it manages to still remain intelligent without talking down to the audience…just like the first two seasons of "The West Wing" did.
Almost the entire cast does a great job. Davis is very credible as the President. It would be funny if she went up against Martin Sheen and/or the obvious new President, Jimmy Smits, in next year's Emmys (though "The West Wing" will probably bow out this season without many nominations.) Secor has a lot of chemistry as the President's spouse. While I'll always remember him as Detective Tim Bayliss on NBC's "Homicide: Life on the Street," he has managed to expand his acting chops in many areas, most recently in a recurring bad guy role on UPN's "Veronica Mars." Their kids are the ones that need help. While Wachs isn't bad, Lanter and Anthony could be better. Maybe it's just a product of writing, but I didn't like how Horace went from star athlete to struggling student so quickly. It is probably just the family's transition from one house to another, but I didn't believe his character's change. Anthony is a kid actress who needs some acting lessons. While she isn't as bad as the Zombie Twins on the WB's "7th Heaven" or the youngest daughter on NBC's "Medium," she isn't too natural with her delivery. I guess not every child actress can be Dakota Fanning. Sutherland is very good as Nathan. I just hope that the writers will still allow him to spew some more venom before he becomes a too much of a softy.
I'm glad that "Commander in Chief" is doing so well for ABC. I actually look forward to watching it more than "The West Wing." It is currently the highest rated new show on TV, and both Davis and Sutherland are nominated for Golden Globes this year. As long as it remains engaging and doesn't delve into schlockland, I will give it the Presidential Seal of Approval (can I do that…or is George W. Bush the only one allowed to do that?)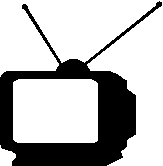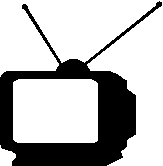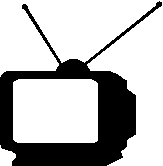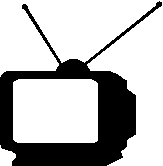 Get Rod Lurie's film that most likely inspired this show:
Ratings System: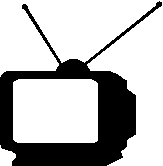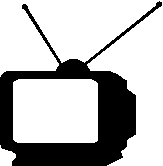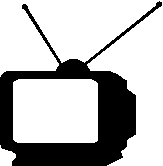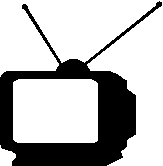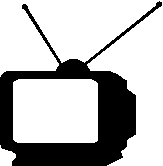 DO NOT MISS THIS SHOW!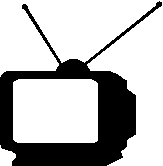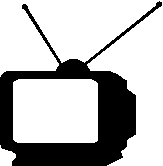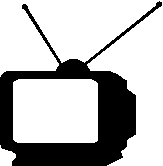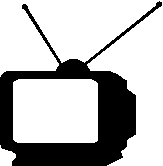 Try to catch this show every week...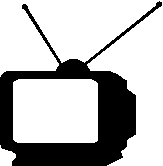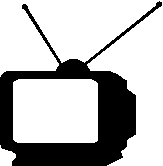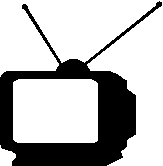 If a better show is on, tape this one...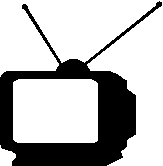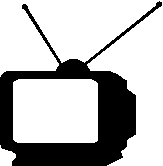 If nothing else is on, maybe this will be good...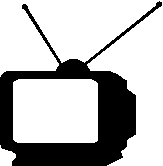 If this show is on, change the channel immediately!