Sign up below to get
the FREE Entertain Your Brain
Weekly Newsletter today!
CW 2007-2008 Fall Show Reviews
By Shawn McKenzie 09/17/2007
Here are my reviews of the 2007 CW fall season. More reviews will be added as they premiere and are reviewed (check back to this page for those reviews.)
Go directly to my reviews of "Aliens in America," "Gossip Girl," "Reaper," "Online Nation," "Life is Wild," and "Crowned: The Mother of All Pageants."
Justin Tolchuck (Dan Byrd) is a 16-year old teen living in Medora, Wisconsin, who happens to be a social miscast. He has a hot younger sister named Claire (Lindsey Shaw) who is popular and has a black boyfriend named Jeffrey (Haran Jackson.) His mom Franny (Amy Pietz) gets the idea that she can "import" a friend for Justin through the high school's exchange student program. She was expecting a Nordic stud for him…like the one on the cover of the program's brochure…who will instantly elevate Justin's social status, but what program administrator Mr. Matthews (Christopher B. Duncan) brings them is a student they weren't expecting at all. Raja Musharaff (Adhir Kalyan), a 16-year-old Muslim from a small village in Pakistan, is a polite, responsible kid…and certainly not what Franny had pictured for her son to be a friend. Justin's aspiring-entrepreneur dad Gary (Scott Patterson) likes Raja because he is respectful and hard working (and he receives $500 a month for expenses for hosting Raja), but Claire couldn't care less and Franny is worried that Raja may be a terrorist. Justin just thinks that Raja is odd, but eventually they become friends. I have to give it up to the CW for having the guts to make light of the paranoia that Americans have over Muslims (there is a scene in the pilot where a teacher asks the class if they think that Raja is a terrorist), but I just wish that the show were a little more biting. I watched the first two episodes, and the resolution of the second episode was a little too convenient and sitcom-like (it's Monday night show partner, "Everybody Hates Chris," doesn't always wrap up so sweetly. Also, it's much funnier overall.) If you are a hardcore fan of the WB/CW's "Gilmore Girls," it might take a little time for you to get over seeing our beloved Luke Danes acting so stiff. I'll give it a few more episodes to see if it smoothes out a little more.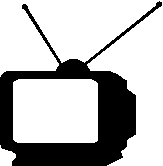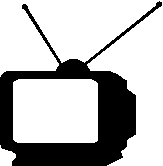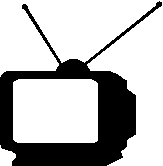 ---
Veronica Mars…no!!! Based on the popular novel series of the same name written by Cecily von Ziegesar, "Mars'" Kristen Bell plays the title character, a blogger who comments on the activities surrounding some privileged prep school teens on Manhattan's Upper East Side. Serena van der Woodsen (Blake Lively) and Blair Waldorf (Leighton Meester) are former friends who are became bitter rivals when Serena decided to leave their inner circle for unknown reasons, though it might have to do with her younger brother Eric (Connor Paolo) being sick or something. Serena is back now, which throws their entire social circle upside-down. Serena and Blair share a romantic interest in Nate Archibald (Chace Crawford), who is currently Blair's boyfriend, but secretly pines for Serena. He is only pressured to stay with Blair because of the pressure put on him by his influential father Howie "The Captain" Archibald (Sam Robards.) Isabel Coates (Nicole Fiscella) and Kati Farkas (Nan Zhang) are Blair's deputies who are loyal to her and do her bidding. Chuck Bass (Ed Westwick), a friend of Nate's since childhood, is a snobby jerk who does awful things in order to get ahead. Outsiders Dan (Penn Badgley) and Jenny Humphrey (Taylor Momsen), who go to the same school, somehow end up in their lives, though they aren't quite equals financially. They live with their former rock star father turned art gallery owner, Rufus Humphrey (Matthew Settle), who has a secret past with Serena's former groupie turned socialite mother Lillian (Kelly Rutherford.) Fortunately, only Bell's voice makes an appearance (Gossip Girl is never seen)…which means that she will have time to concentrate on her multi-episode appearance on NBC's far superior "Heroes." The show is boring and without any wit…which is surprising, since it was co-created by Josh Schwartz, the mastermind behind FOX's fun and witty teen soap "The O.C." I've only seen the pilot episode, but I hope that the second episode will be better, and that it isn't as dull as Badgley's last show for the WB, "The Mountain."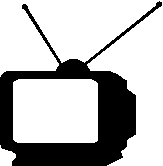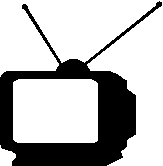 ---
This show, so far, is my favorite that I have seen this season. Sam Oliver (Bret Harrison) is a 20-year-old slacker who has coasted through life. He works at the local Work Bench home improvement store and wastes hours playing video games with his best fellow slacker friend/co-worker Bert "Sock" Wysocki (Tyler Labine), a guy who loves to get under the skin of their assistant manager Ted (Donavon Stinson.) Sam is also in love with another co-worker named Andi (Missy Peregrym)…a smart, attractive girl who went away to college but came home to her mother and her job at The Work Bench after her father died. Sam is curious though why his mom (Allison Hossack) and dad (Andrew Airlie) always let him get away with being so lazy (his mom says that Sam didn't go to college because he was too tired) while his younger brother Kyle (Kyle Switzer) was pushed to get straight A's, excel at every sport, and join every club. When Sam turned 21 though, he discovered why they had been so easy on him…they felt guilty that they had sold his soul to the devil (Ray Wise) before he was even born (why that premise keeps making me chuckle is a mystery. Don't worry…they explain in the pilot why the Olivers make this ludicrous decision.) Satan later explains that Sam must now serve as his bounty hunter by tracking down evil souls that have escaped and returning them to Hell. He will use a different vessel each week…starting with a Dirt Devil mini-vacuum…to collect Hell's fugitives. Sam refuses at first, but when he realizes that it might endanger his family if he doesn't do it, he agrees to the dangerous job. His friends/co-workers at The Work Bench surprisingly agree to help him out, including Sock and Ben (Rick Gonzalez)…a college student and the son of a reverend…who is the more sensible of the two. Sock's former-girlfriend-turned-paralegal Josie (Valarie Rae Miller) also helps them out in researching the escapees. Every week Sam and his friends will have to track down these escapees, all while not letting Andi know what is going on. Geek God and erstwhile Silent Bob, Kevin Smith, directed the pilot episode (was the CW reading my mind?) You can see some Smith stuff in it, like a scene ripped off Empire Strikes Back (the lightsaber scene in the ice cave on the Hoff planet) and the fact that Labine looks like he could be Smith's little brother (I know that Smith wasn't involved in the casting, but Labine was the perfect choice.) Harrison continues his lovable goofball antics that he perfected in FOX's "The Loop," and Wise just screams "evil" while still being darkly funny. The show has a dark sense of humor that reminded me of Showtime's "Dead Like Me." I hope that we will see Peregrym's character grow though (I would actually like her to find out Sam's secret though and be okay with it.)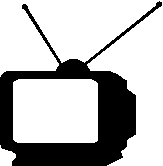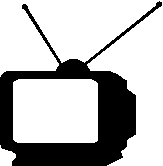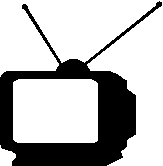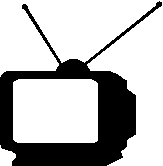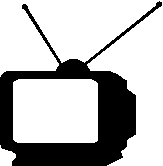 ---
Do you surf the 'net and stumble upon those amateur videos that become the talk of the office? This show takes videos from websites, blogs, and user-generated materials, and gives them a showcase on TV. It's hosted by Internet comedians Rhett McLaughlin and Lincoln Neal (a.k.a. Rhett and Link), Stevie Ryan (a.k.a. YouTube's Little Loca), and unknown bit part actress Joy Leslie (or as they bill her, "web fan" Joy Leslie.) While the videos can be funny and/or odd, I can't see myself tuning in every week. Also, similar shows have more entertaining hosts, such as VH1's "Web Junk 20" (with Patrice Oneal and Jim Bruer) or the "Cybersmack" segments on E!'s "The Soup" (with Joel McHale.) At least it isn't as bad as "Dot Comedy" or "I-Caught" (both on ABC.)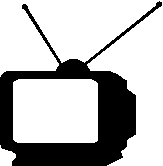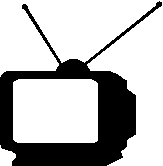 1/2
---
The CW seems to think that they need a family drama on Sunday nights. This show, adapted from the British-based ITV drama "Wild at Heart," is supposed to take over the old "7th Heaven" slot. I don't see it running 11 seasons though like that successful family drama did. It surrounds the tales of a New York City veterinarian who takes his blended family to live in South Africa for a year. Dr. Danny Clarke (D.W. Moffett) is a widower who hears of a need for veterinarians in South Africa, so, in the hopes that this move might bring his family closer together, he brings them all to live with him in a land far different from New York. He and his second wife, Jo Weller-Clarke (Stephanie Niznik)…a successful divorce attorney who divorced her own first husband while he is behind bars for a white-collar crime…hears the protests immediately. Teenaged Katie (Leah Pipes) and her 11-year-old brother Chase (K'sun Ray) are Danny's kids. Katie was a good student with friends and a possible boyfriend, and Chase was still was a lonely kid who stills mourns the death of their mother Claire. Jo's kids are teenaged Jesse (Andrew St. John), and his 7-year-old sister Mia (Mary Matilyn Mouser.) Jesse is a rebellious punk who apparently needs a change of scenery, and Mia is obsessed with the New York Mets. When the family arrives, they find a broken-down lodge called The Blue Antelope owned by Art (David Butler), Claire's father, on a game reserve deep inside South Africa. It was once a prosperous safari business, but after the loss of his daughter, Art let the lodge go to pot. Art thinks that the arrival of this new Clarke-Weller clan may turn things around for him as well. Along with meeting some giraffes and lions, the kids meet some of the locals. Oliver Banks (newcomer Calvin Goldspink) is a handsome Brit who has a hot twin sister named Emily (newcomer Tiffany Mulheron.) They live with their father Colin (Jeremy Sheffield), a man who runs a successful competing safari business for wealthy tourists. Tumelo (newcomer Atandwa Kani) is a teen who dreams of becoming a veterinarian, against the wishes of his doctor father. Katie is hot for both Oliver and Tumelo, while Emily intrigues Jesse. He is also interested in a young woman named Mbali (Precious Kofi), a singer/bartender at a local hangout called Ant's Hill. Part of the fun of watching "7th Heaven" was watching the awful acting and the cheesy storylines. I loved to make fun of the Camden clan. This show has some decent acting and beautiful scenery, but the show is another teen drama that has no excitement to it. I certainly wouldn't watch it over "The Simpsons" on FOX, but it's better than all of the shows on the other networks (until CBS's "Viva Laughlin" comes along, but I've been hearing bad things about that one.) Life may be wild, but this show certainly isn't.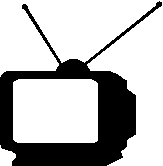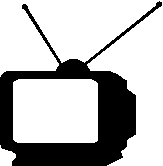 1/2
---
"Crowned: The Mother of All Pageants" Review
I was prepared for yet another boring catty fashion competition (i.e. the CW's "America's Next Top Model," Bravo's "Project Runway," etc.), but this show peaked my interest a little. Eleven mother/daughter teams live together in a house and compete to win the show's beauty pageant, which includes a $100,000 cash award and tiaras. Some of the women have no pageant experience, though I have noticed that most of the daughters have more experience than the mothers do. The judges of the competition are Carson Kressley (the "fashion expert" on Bravo's "Queer Eye"), Shanna Moakler (Miss USA 1995 and a contestant on ABC's "Dancing with the Stars 3"), and VH1 television personality Cynthia Garrett. Each week, Pageant Director Linnea Maloney has the contestants participate in pageant-like challenges (coming up with team names, some of which change on a weekly basis; doing photo shoots; selecting swimsuits; come up with workout routines; etc.) They make their presentations in front of the judges, who critique them, and the team that they thought made the worst presentation are "desashed," a.k.a. stripped of their pageant sash by having it cut off via a pair of gaudy bejeweled shears. The other team in the bottom two usually does this, but sometimes they are forced to desash themselves (it's such an overly dramatic moment filled with gasps from all in the room.) I love Carson's snarky comments about some of the contestants, such as when he thought that one blonde team looked like "Amish hookers." Being that the show lasts only eight episodes, with the finale airing on January 30, I could watch either this show or the "audition" episodes of "American Idol 7" over on FOX. Bad singers or hot beauty queens…hmmm…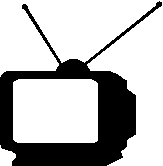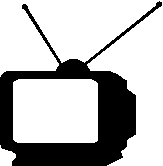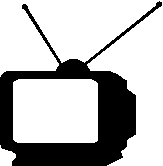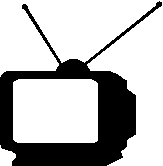 ---
Ratings System: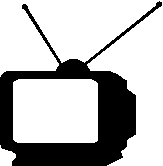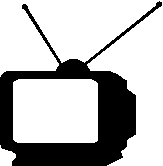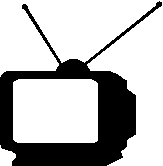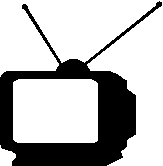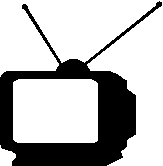 DO NOT MISS THIS SHOW!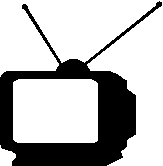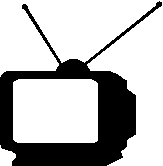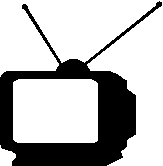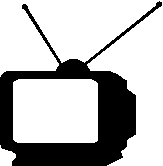 Try to catch this show every week...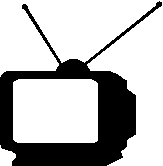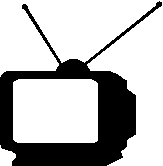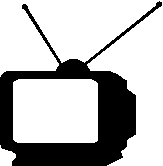 If a better show is on, tape this one...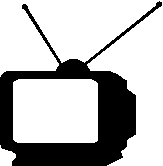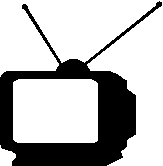 If nothing else is on, maybe this will be good...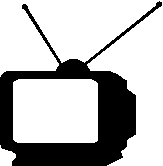 If this show is on, change the channel immediately!