Sign up below to get
the FREE Entertain Your Brain
Weekly Newsletter today!
"House" Quartet Review
By Shawn McKenzie 04/30/2004
Ever since TLC's "Trading Spaces" hit the air, there have been several redecorating shows on TV. From TLC's "While You Were Out" to Bravo's "Queer Eye for the Straight Guy," it has become a hit subgenre of the reality show craze. Unfortunately, at least for me, I'm getting sick of them. I've decided to review the four latest entries at the same time: USA's "House Wars," TBS's "House Rules," A&E's "House of Dreams," and ABC's "Extreme Makeover: Home Edition." Not all of them are the worst thing on TV though.
"House Wars"-Four families competed for the opportunity to win their dream home. The families were the Andersons, the Dahms, the Garays, and the Hasselbachs. The show was a competition between the four families to design, create, and decorate their ultimate dream home. Each team of four started out with the shell of a house and worked on one room each week over the course of eight episodes. Each family was assigned a designer to assist them with the design for each room, and the families had to finish one room in their assigned house each week with the assigned time and budget. After they finished each room, the designers became judges and rated the families' work (however, each designer did not judge the family they worked with.) They gave them points on the creativity of their work (points were taken away if they went over budget.) Some of the teams were eliminated along the way, and in the end, the home audience chose which family won the prize of the dream house they just designed and built, which ended up being the Dahms. It was sponsored by Home Depot (all four of these shows had a major sponsor) and hosted by Kelly Packard.
This one was probably the most boring of the four. I didn't care about the families or the competition. They tried too hard to be the competitive "Trading Spaces," and since that show has long burned me out, I didn't enjoy the show. I don't have to worry about it anyway, since USA cancelled it.
"House Rules"-This show pitted three teams of amateur home remodelers against each other, all of which had a little knowledge of home construction. This one was sponsored by Lowe's and was hosted by FOX's favorite reality show host, Mark "Not Marky" L. Walberg (of "Temptation Island" fame.) The three teams were: the Red Team, consisting of Katie and Adam, newlyweds who spent their honeymoon competing on the show; the Blue Team, consisting of Cindy and Bill, who have been married for 11 years; and the Silver Team consisting of Rebecca and Joseph, who have been in a long-distance relationship for nearly a year. Each week, the teams competed to win their share of a remodeling allowance to be used to pay for the renovations (the families on "House Wars" all got the same budget.) Their first challenge though was to compete for their choice of the three houses to remodel. Once a week, they also had an opportunity to spy on each other's progress as they each hosted weekly dinner parties for their opponents on a rotating basis. Like "Wars," each team renovated one home, starting on a new room each week. Each team put their lives on hold for the 12 weeks of the competition, which meant that they took a leave of absence from their jobs and moved into the house that they were renovating. Each week's allowance that they won that week could only be spent for that week's room (it couldn't be transferred to another room later.) Contestants had to do all work themselves, with a few exceptions for major installations (mainly electrical), which were handled by experts from Lowe's. Teams couldn't call friends to help them on larger projects (even though one week they had help from their mothers), but they could ask for help from their competitors. All materials had to come from Lowe's (conveniently), and major tools had to be shared among the teams. A panel of judges viewed each team's work for the week, and the team whose project was chosen as the week's best will won a special prize. They were also distracted each week by a reward (like a massage or a ballgame in a skybox) which they chose to take advantage of (some didn't choose the reward, preferring to continue working on their houses.) At the end of the 12-week competition, it was up to viewers to pick the winning team by voting. The team with the most votes won the deed to their newly remodeled home, which ended up being Cindy and Bill. Rebecca got a prize of her own when Joseph proposed to her (she accepted of course.)
This one was my favorite of the four, because it limited the competitors to three, and there were no eliminations until the end. Also, they equally balanced the stories of the couples with the action of the remodeling. I liked the fact that they let the couples make their own mistakes, and didn't have an annoying designer butting in constantly. I'd consider checking out a second season (no word on that yet), as long as they keep the same formula and Walberg.
"House of Dreams"-Sixteen people lived in complete isolation in Harmony, Florida as they worked together and competed against each other while building their "House of Dreams." Every couple of days, the contestants, a.k.a. the Dream Builders, met in front of a door where they selected a key with which they attempted to open the door. Two of those keys didn't open the door, and the holders of those keys became the "Red Hats," the two candidates who were eligible for eviction at an Eviction Ceremony held a few days later. Each Red Hat had their every move scrutinized, as their fellow builders formed a jury to decide which Red Hat stayed, and which was voted off. By the time the house was completed, only two contestants were left, and one of them won the completed house. They didn't get to live in the house while they built it…they lived in a tent outside of it. There were too many candidates to keep track of, but a circus juggler named Viveca won the house. The others didn't go home empty-handed, because each got a large, golf tournament-like check from LendingTree.com (one of the show's sponsors, along with JC Penney) that they could put towards anything they wanted. George Wendt (Norm from "Cheers") hosted the show and the Dream Builders were supervised by foreman Joe Bukey.
I wasn't crazy about this one. It was almost the complete opposite of "Wars" in focus by staying mostly with the contestants' stories and less with the house building. In fact, the house building segments were the most boring part, which made the point of the show useless. It tried too hard to be "Survivor" with the whole Eviction Ceremony thing (it took place at night, and I think that they were illuminated by Tiki torches.) Also, Wendt was rather boring as a host. The only thing that makes it slightly better than "Wars" is that some of the contestants had interesting stories, including Viveca and Tony, a homeless man with a wife and two children. There is no word yet if this show is getting a second season, but I don't care if it does.
"Extreme Makeover: Home Edition"-This is the Sears-sponsored smash hit spin-off of the show "Extreme Makeover," in which they make over a house instead of a body. Unlike the first three shows, this isn't a competition. It is similar with its predecessor by choosing a family with the biggest sob story and granting their wish of redoing their dilapidated house. They send the family on a seven-day vacation (usually to Disney World) while they demolish, design, and rebuild their house within that week. The time appears to be their only limitation, since the budget seems to be unlimited, there is a team of designers working on the house, and a huge construction crew is involved. Host Ty Pennington (the carpenter from "Trading Spaces") usually concentrates on one individual room himself, and it typically tends to be the room of the youngest member of the family.
My main complaint with this show is that every episode is almost exactly the same. The only difference is the stories of the families. They have made over homes for a family with a child with cancer, a hard-working single mother, a family whose home-renovation dreams were stopped when the father was sent to war in Iraq, a dedicated minister, parents of two facing the arrival of triplets, and a flooded-out community activist. After the set-up, you can watch something else until the end, because the same things always happen. Designers bicker, they worry that they won't finish on time, and Ty plays the same lame practical joke with his picture phone (he calls the family while on vacation and pretends that the crew is messing up their house.) Speaking of Ty, I've discovered that he is less annoying in his supporting role on "Spaces." I realize that he is the heartthrob of millions of women, but he is a little too amped up and perky for my taste. I liked the show at first (it started as a tryout special last December), but it quickly got repetitive. One highlight though was when country singer LeAnn Rimes made a surprise appearance at the end of one episode. This one has already been renewed for a second season (along with a third season for its predecessor), but I don't think that I will keep watching it much longer.
"House Wars":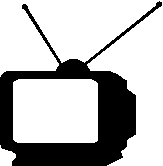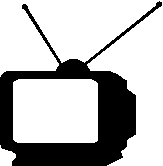 "House Rules":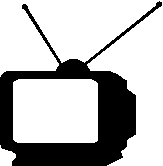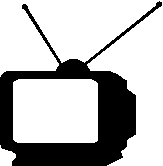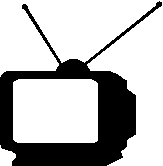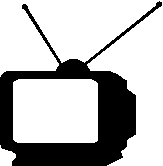 "House of Dreams":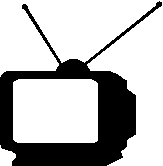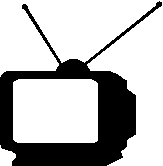 1/2
"Extreme Makeover: Home Edition":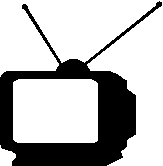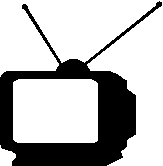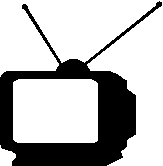 Ratings System: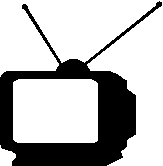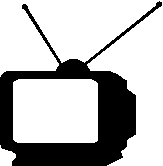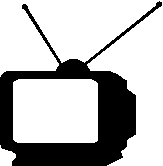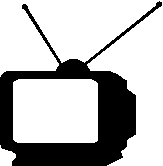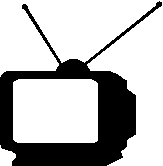 DO NOT MISS THIS SHOW!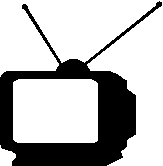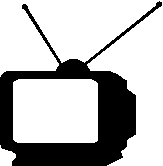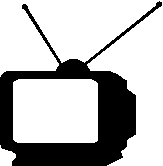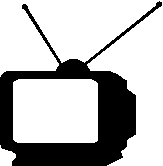 Try to catch this show every week...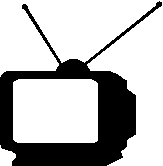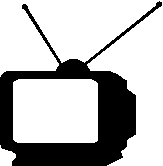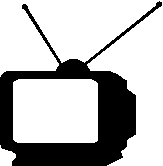 If a better show is on, tape this one...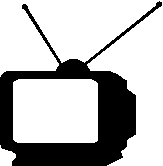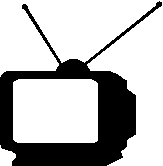 If nothing else is on, maybe this will be good...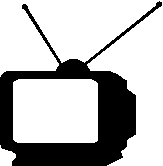 If this show is on, change the channel immediately!