Sign up below to get
the FREE Entertain Your Brain
Weekly Newsletter today!
"Meet the Barkers" Review
By Shawn McKenzie 05/14/2005
You can either thank (or blame) Jessica Simpson and Nick Lachey for the current crop of relationship reality shows. Their hit MTV show "Newlyweds" (that is now over after three seasons) spawned every other celebrity couple to want their own reality show. Next came MTV's "'Til Death Do Us Part: Carmen + Dave" (following the exploits of newly married couple Carmen Electra and Dave Navarro), and more recently, Lifetime's "I Married a Princess" (following the exploits of actress/princess Catherine Oxenberg and B-list actor Casper Van Dien.) Coming soon is UPN's "Britney & Kevin: Chaotic" (premiering Tuesday, May 17), but for the purposes of this review, we are focusing on MTV's "Meet the Barkers."
Travis Barker and Shanna Moakler are the celebrity couple in question. Travis is the drummer for Blink-182 (or blink-182…I've seen it written in different ways) and has been since 1998. Before joining Blink-182, he was a member of a ska-punk band called The Aquabats. He also plays drums in a couple of side bands, Box Car Racer and The Transplants. In addition to the drumming, he also created Famous Stars and Straps, a clothing company specializing in hot rod and punk designs; and he runs his own record label, La Salle Records, with The Kinison, The Nervous Return, and Barker's own Transplants as some of the label's artists. He was previously married to Melissa Kennedy, a psychology major, but they divorced after nine months. Shanna was Miss USA in 1995 (actually…she was runner-up as Miss New York to Chelsi Smith from Texas, but when Chelsi won Miss Universe a few months later, Shanna became Miss USA.) She became the Playboy Playmate of the Month for December of 2001, and according to the opening credits, "she's an amazingly talented actress" (and then they show a cheesy segment from her USA TV show "Pacific Blue.") Before her two seasons on "Blue," she mostly played bit parts in B-movies (her biggest bit part was in the hit 1998 movie The Wedding Singer.) Before hooking up with Travis, she was engaged to boxer Oscar De La Hoya. She had her first child, Atiana Cecilia, with De La Hoya in March of 1999. Together, Travis and Shanna had a son, Landon Asher, in October of 2003. The show portrays them raising both of their kids, Atiana and Landon. The couple got married in October of 2004, and the show documents that marriage and the stuff following it. In fact, you don't even see the wedding until the fifth episode.
In previous episodes, they tried to show their daily life, just like the other shows above. Like "Part" specifically, they mostly concentrated on the upcoming wedding. Otherwise, episodes revolved around moving into their new house, a photo shoot for Shanna, and a surprise birthday party for Shanna. In future episodes, Travis will think that no one remembered his birthday, and Travis travels to New York to be on "TRL."
Let's review the differences between the three MTV couples. Jessica and Nick were fun, and their show was funny (mainly because Jessica was a ditz.) Carmen and Dave were entertaining, but creepy. Travis and Shanna are kind of in the middle. They have their funny moments, but nearly as much as "Newlyweds." Travis may be a punk rocker with a lot of tattoos and piercings, but he (and Shana) aren't nearly as weird as Carmen and Dave. Plus…they are the only couple with kids ("Princess" has kids and "Chaotic" has a mother-to-be, but I'm concentrating on the MTV shows.) They also seem more in love with one another than the "Part" duo (and they really seem to both like porno a lot as well.)
Overall, "Meet the Barkers" is entertaining, but "Newlyweds" set the bar so high that this show needs a new angle to explore. Even "Newlyweds" started getting a little boring near the end, so I'm glad that they pulled it when they did. The advantage that "Barkers" has over both "Newlyweds" and "Part" is that they don't have the promise of seeing a honeymoon over and over. Aside from the wedding, it looks like the show will be more like another MTV reality show that has ended, "The Osbournes." Both "Osbournes" and "Barkers" show parents interacting with their kids in their everyday celebrity lives (though I'm pretty sure that Atiana and Landon are not going to curse every other word to their parents…at least until they are in their teens.) I guess we'll see how things play out in the life of the Barkers, but for now, I'm entertained, if not ecstatic.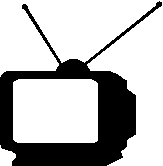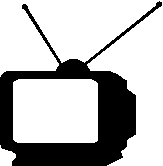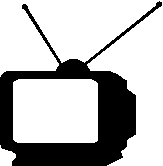 1/2
Find out more about the show here on this E-Card: http://www.filtermmm.com/meet_the_barkers/
Get the two Blink-182's DVD's:
Get the main Blink-182 releases:
| | | | |
| --- | --- | --- | --- |
| Enema of the State: | The Mark Tom and Travis Show (The Enema Strikes Back): | Take off Your Pants and Jacket: | Blink-182: |
Ratings System: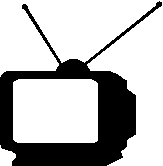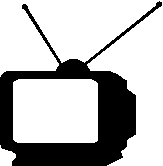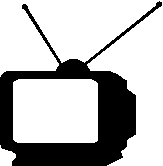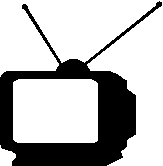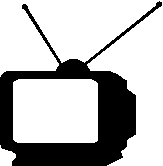 DO NOT MISS THIS SHOW!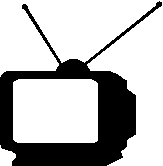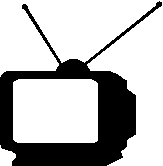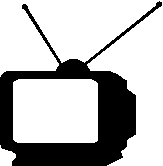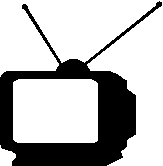 Try to catch this show every week...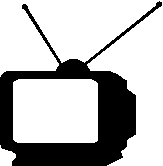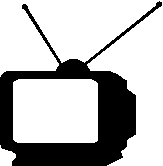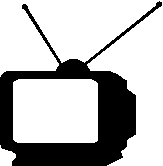 If a better show is on, tape this one...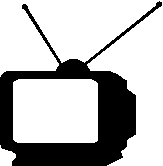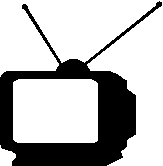 If nothing else is on, maybe this will be good...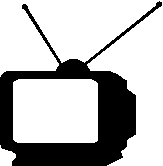 If this show is on, change the channel immediately!