"Reno 911" Review
By Shawn McKenzie 08/07/2003
Somehow, I got it into my head that a spoof had to be timely. Even though "Cops" is still on the air, I wouldn't say it would be the freshest source for parody. The team who brought us "The State" (on MTV) and "Viva Variety" (on Comedy Central) try it on Comedy Central's "Reno 911." Though it may be an overdone topic, it is still funny.
The Washoe County Sheriff's Department of Reno, Nevada, has many colorful characters. Lieutenant Jim Dangle (Tom Lennon) leads the department, and he is a closeted homosexual (he likes to wear tight biker shorts and pick up guys he stops for speeding.) Deputy C. Johnson (Wendy McLendon-Covey) is a former topless showgirl who is happy that she happens to be the hottest woman in the department (she still wears her police uniform half unbuttoned.) This includes Deputy Raineesha Williams (Niecy Nash), a tough black woman who joined the department because she gets to slap men around. It also includes Deputy Trudy Wiegel (Kerri Kenney), who has some mental problems, and seems to be rather racist as well (I think she is a little delusional, because she thinks she is having an affair with Lt. Dangle.) She accuses Deputy James Garcia (Carlos Alazraqui) of being a racist Mexican, which he isn't, because he seems to hate everyone equally. Deputy S. Jones (Cedric Yarbrough) is a tall black man who is having a secret affair with Johnson and a not-so-secret affair with Williams. Deputy Travis Junior (Ben Garant) trains the German police dogs, but he only knows French commands. Each episode ends oddly with scenes from next week's episode, only they aren't really the actual scenes from next week.
In the first episode, it opens with Garcia answering a distress call and shooting a suspect, only it is a fellow officer at his surprise birthday party. Garcia and Jones approach a street mime without a performing license, and Garcia accosts the mime when he starts mimicking the officer. Johnson supervises a lineup of strippers who allegedly assaulted a man (after having the four suspects jump up in the air one time, he asks for four more suspects.) Garcia and Jones respond to a call from a woman who said midgets attacked her (the woman steals Jones's police stick and attempts to steal their car after that.) Dangle goes into a donut shop and catches Jones (who he is attracted to) and Johnson together. Afterward, Dangle leaves (he was only in the donut shop for about ten seconds) and discovers his bike has been stolen. A woman reports a prowler, who Garcia and Jones discover with a birdhouse hanging from his nether-regions. Dangle and Wiegel accidentally hit the back of a car with their patrol vehicle, and when Dangle attempts to exchange information, he discovers a huge stash of marijuana in the trunk. Garcia and Jones try busting up a ring of prostitutes and discover Dangle in drag (he says he is undercover, but it is his day off.) Finally, the department has been ordered by a federal judge to destroy the stash of marijuana, which they do around a campout.
In the second episode, Dangle and Junior pursue a doctor's car a little too closely, and while examining the license plate, they hit the back of the car. During the morning roll call, Dangle announces that Mayor Juarez's son blew off his thumb with some illegal fireworks, so they need to get them off the street (Junior reveals later that the mayor's son actually lost his thumb in a drunken bet involving a lawnmower.) Jones and Williams discover some fireworks in the back of the station wagon of a spaced out hippie (who thinks Williams looks like Shirley Hemphill of "What's Happening" fame.) Johnson and Wiegel go on a prostitution sting, but Wiegel has no luck picking up any Johns (she doesn't make a good-looking prostitute.) Garcia and Jones respond to a robbery in progress, but it is just two Jehovah's Witnesses, whom they reduce to tears. Dangle helps a man find his lost dog, and starts flirting with him (he lets the man play with his mace, but gets a face full of mace and a stolen wallet in return.) Johnson and Williams respond to a disturbance at a trailer park where the suspect steals their car (they want to blame it on attempted rape and try to confiscate the tape of the crew filming them.) Garcia and Jones respond to a disturbance call involving a naked man hiding behind a giant spool (he makes a run for it and crosses over the state line into California.) Garcia and Jones discover an ice cream truck with a huge stash of illegal fireworks out in the desert. They call the other officers in to help confiscate them, but end up playing with them (which results in accidentally blowing up the ice cream truck.)
In the third episode, Dangle and Junior try to win tickets to the Amy Grant concert off the radio by naming every Stephen Sondheim musical when they accidentally hit the back of a car (I know, Dangle seems to do that every episode.) At the morning roll call, Dangle announces that he has two passes to a public execution. The officers in the department have to be on the lookout for perps with specific features in a weird scavenger hunt. It concentrates for the rest of the episode the various ways the officers attempt to manipulate the hunt. Garcia ends up winning by bringing in an over 6'5" Jewish crack head with a wig and a tattoo of a bird (being Jewish was double the points.) He takes the hooker that Williams had arrested to the execution, and all the other officers flip him off as he leaves.
The show is mostly unscripted, which is a style I love. HBO's "Curb Your Enthusiasm" is the same way, and that show is the funniest non-animated show on the air. Some of the weird conversations they get into are hilarious. In the second episode, they keep referencing TV characters that they think are policemen (MacGyver, Matlock, Father Dowling.) You don't get a lot of those conversations on "Cops."
The one downside of this show is that they tend to repeat gags. The Dangle car rear-ending gag has been in all three episodes. Playing around with confiscated illegal material has happened twice. Ditto on two stolen vehicles (and third attempted theft.) I worry when I see that kind of thing.
Even though "Cops" has been parodied several times already on variety shows like "Saturday Night Live" and "Mad TV" for years, it has never had a whole series devoted to poking fun at it until "Reno 911." I get several chuckles out of it, and I certainly think it is better than "Viva Variety." It is arresting television (sorry, I had to use the pun…)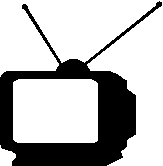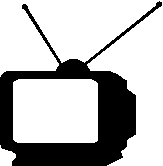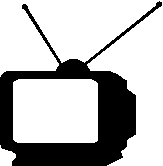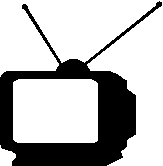 1/2
Ratings System: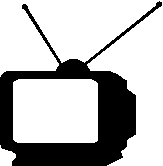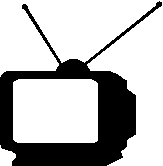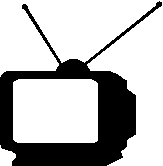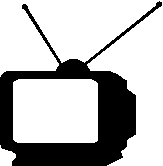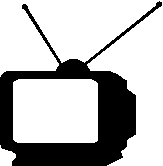 DO NOT MISS THIS SHOW!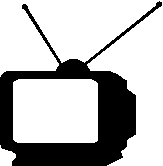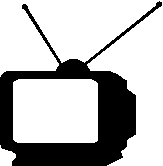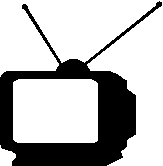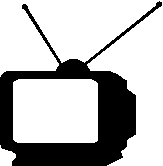 Try to catch this show every week...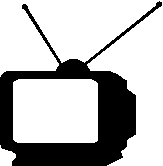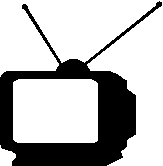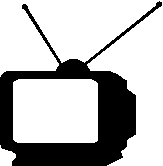 If a better show is on, tape this one...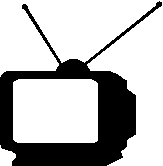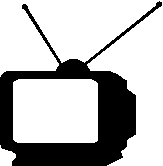 If nothing else is on, maybe this will be good...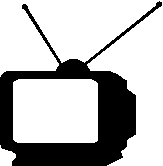 If this show is on, change the channel immediately!