Sign up below to get
the FREE Entertain Your Brain
Weekly Newsletter today!
"Two and a Half Men" Review
By Shawn McKenzie 10/06/2003
Last season, I thought that CBS had an almost perfect Monday night lineup. I really liked all of the shows (including "Yes, Dear"), except for "Still Standing." My favorite show was "The King of Queens" though. When CBS did their upfront presentations last May, I was disappointed to learn that they were moving "King" to Wednesdays to make room for a new show called "Two and a Half Men." I thought the title was stupid and was convinced that I was going to hate the show. That changed when I finally watched it.
Charlie Harper (Charlie Sheen) is a freewheeling playboy bachelor who lives in a cool beach house in Malibu. He is a jingle writer, and apparently, he is very successful (he claims to have written the "Teenage Mutant Ninja Turtles" theme.) He lives alone and loves it, sleeping with a different woman every night. All of that changes when his uptight chiropractor brother, Alan (Jon Cryer), who is facing a divorce, and Alan's 10-year-old son, Jake (Angus T. Jones), comes to stay with him. Alan's wife, Judith (Marin Hinkle), kicked him out after twelve years of marriage partly because he is so rigid and stiff (he always makes "do and don't" lists and has a swear jar for Jake), and partly because she thinks that she may be gay. Charlie's and Alan's controlling mother, Evelyn (Holland Taylor), thinks Charlie is a "bitter disappointment" and that Alan was the one who messed up her ability to see her grandson. Rose (Melanie Lynskey) is a woman that Charlie used to go out with, and her obsession with him won't allow her to leave him alone. Charlie quickly learns that he loves his nephew despite not being a "kid" person, and does the best he can for Jake and Alan.
In the first episode, Charlie is trying to have an intimate evening with a woman when Alan calls needing a place to stay. Judith comes over the next day with Jake and drops him off so she can go to Las Vegas with her sister. Charlie takes Jake to the grocery store and realizes the advantage of having Jake around when a hot woman there flirts with him, thinking Jake was his kid. Rose comes in Charlie's backdoor and tricks Alan into letting her in by telling him that she is his housekeeper, and proceeds to glue all of his cabinets shut. Evelyn commands that Alan and Jake come live with her until he can work things out with Judith. Alan tries to do just that with Judith over dinner when she comes back from Vegas, but she reveals her possible sexual preference to him then. Meanwhile, Charlie discovers another advantage in Jake with his astute poker-playing abilities. Alan and Jake go to live with Evelyn, but a week later Charlie convinces them to come back after realizing how much he missed them.
In the second episode, Alan has Charlie and Jake fold clothes, which leads to them playing sock golf (which is rolling up socks and throwing them around.) Jake is being punished for painting Judith's house when he wasn't supposed to, but Charlie doesn't take the punishment seriously. Alan still goes over to Judith's house to do chores, hoping that there might be a chance for reconciliation. Charlie doesn't try too hard to keep Jake from watching TV, even though no TV is part of Jake's punishment. Charlie does start taking it a little more seriously when Jake leaves juice boxes on his piano and feeds the seagulls on his deck, both things that he is not supposed to do. Alan goes to Judith's house to fix her sprinklers, and Judith kisses him after he says that they should move on with their lives. The last straw for Charlie comes when seagulls that were fed by Jake overrun his bedroom. Alan thinks the kiss means that Judith wants him back. Charlie gives Jake the silent treatment, and attempts to get rid of the birds with some chum, which doesn't work well. Charlie eventually forgives Jake, and Alan finds out that Judith just kissed him because she was having trouble moving on. The episode ends with Charlie buying Jake an Xbox and then punishing him by taking it away for a month.
This show is up there with NBC's "Happy Family" as two of the best new sitcoms this season. Sheen and Cryer have already proven on countless occasions their knack for comedy, and this show is just the latest example. Sheen's chemistry with Jones is great, and the kid comes off acting like a regular kid instead of like a "sitcom kid." Lynskey's character seems like a one-note joke though, and I doubt she will last long. I know that I have found a gem when I find myself smiling at the end of a show, and both episodes of this show did that to me.
I will miss seeing "The King of Queens" on Mondays, but "Two and a Half Men" is a good replacement. All I can hope for now is that "Still Standing" will be cancelled and "King" will be put in its place. Maybe that kind of perfection is overrated.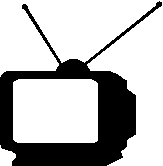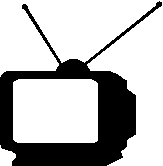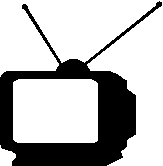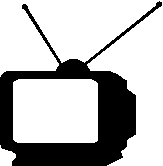 1/2
Ratings System: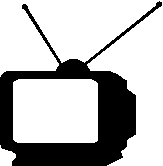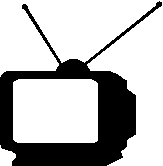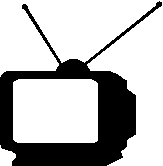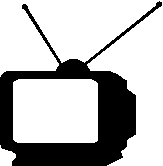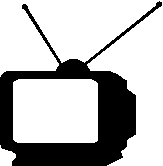 DO NOT MISS THIS SHOW!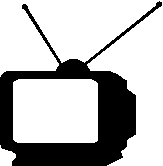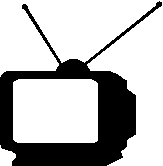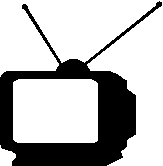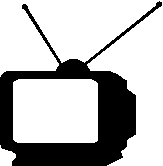 Try to catch this show every week...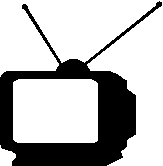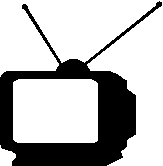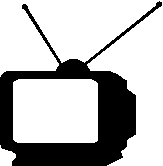 If a better show is on, tape this one...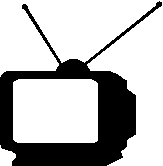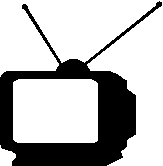 If nothing else is on, maybe this will be good...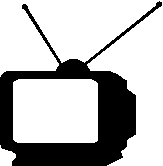 If this show is on, change the channel immediately!