Sign up below to get
the FREE Entertain Your Brain
Weekly Newsletter today!
FOX 2007-2008 Fall Show Reviews
By Shawn McKenzie 10/07/2007
Here are my reviews of the 2007 FOX fall season. More reviews will be added as they premiere and are reviewed (check back to this page for those reviews.)
Go directly to my reviews of "K-Ville," "Back to You," "Kitchen Nightmares," and "The Next Great American Band."
Can I forgive a boring show just because I like the actors and the performances? Marlin Boulet (Anthony Anderson) is a veteran of the New Orleans Police Department's Felony Action Squad, the specialized unit that targets the most-wanted criminals. During Hurricane Katrina, Boulet spent days in the water saving people, but his partner, Charlie Pratt (Derek Webster), deserted him. Two years later, Boulet is still a cop that bends the rules when it comes to capturing bad guys and helping people. Boulet's new partner, Trevor Cobb (Cole Hauser), was a soldier in Afghanistan before joining the NOPD. He isn't too crazy with Boulet's unorthodox methods, but he doesn't have much room to talk, since he was actually a former criminal himself whose records were washed away in the storm. Boulet found out about this, and has decided to keep Cobb's secret…as long as he doesn't go back to being a criminal. Rounding out the crew are Jeff "Glue Boy" Gooden (Blake Shields), the team's comic relief (I thought that Anderson was supposed to fill that role?); Ginger "Love Tap" LeBeau (Tawny Cypress), the only female on the squad; and Captain James Embry (John Carroll Lynch.) Boulet himself has other people in his life, like his estranged wife Ayana (Elise Neal) and their young daughter Tawni (Jiya Fowler)…both of which he has had a hard time dealing with since the storm. I've been a big fan of Anderson's dramatic and comedic acting for a long time, but this one just doesn't do it for me. The chemistry between the two leads is decent and believable though. It doesn't even matter that there are gratuitous explosions and shoot-outs…I'm getting bored of it already after only three episodes. It's possible that I've just getting tired of law and order shows (FOX's "Bones" and NBC's "Law & Order: Special Victims Unit" being the exceptions.) If Anderson is nominated for an Emmy, maybe I'll tune back in.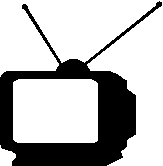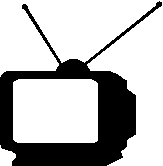 1/2
---
I love to see Kelsey Grammer and Patricia Heaton back on TV again…but I think that it's odd that they are on a sitcom on FOX. Chuck Darling (Grammer) and Kelly Carr (Heaton) were co-anchors of the WURG-TV News 9 news program in Pittsburgh. They had great on-screen chemistry, but off-screen, they were at each other's throats. Ten years ago, Chuck left to take a job elsewhere. He eventually made it to the large market of L.A., but after an embarrassing comment he accidentally made on the air about a ditzy reporter resulted in his firing from that LA newscast (and ended up re-embarrassing him when the clip showed up on YouTube), Chuck returned to Pittsburgh to become anchor on the newscast he originally left. Some faces are the same, but some are new. Aside from working with Kelly again, he also sees Marsh McGinley (Fred Willard), the friendly, eternally inappropriate sports anchor. Gary Crezyzewski (Ty Burrell), the constantly dumped-on 12-year veteran field reporter who always seems to get the stupid assignments, like participating in a taser demonstration (he is bitter that Chuck is back, because he had hoped to get the anchor position himself.) There are some new faces as well. Ryan Church (Josh Gad) is the 26-and-a-half-year-old news director who formerly ran the station's internet division. Montana Diaz Herrera (Ayda Field) is WURG's Latina weatherwoman who exaggerates her ethnicity on camera, and continually flirts with men in power. One other face is new to Chuck as well that has nothing to do with the newsroom. He learns that he is the father of Kelly's 10-year-old daughter Gracie (Laura Marano)…the result of a drunken one-night stand the night before Chuck left. Now Chuck has to deal with being back in his old market and learning how to be a dad. For some reason, this seems like a sitcom that should be on CBS…but whatever. It's a funny diversion that utilizes the strengths of all of the actors (especially veterans Grammer, Heaton, and Willard), but I don't see this show earning any Emmy nominations next year.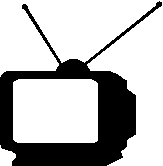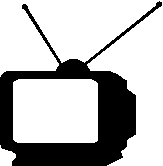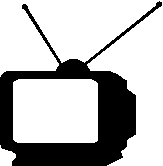 1/2
---
Do you like FOX's "Hell's Kitchen?" How would you like to watch the show without all that pesky "competition" going on? Scottish celebrity chef Gordon Ramsay takes that fiery temper of his on the road to help restaurants in crisis. He gives one restaurant a week to turn things around by doing stuff like redoing their menu, remodeling their kitchens and restaurants…and in some instances, highly suggesting that the owners fire incompetent employees. In most cases, the owners are happy with Ramsay's help, but some aren't so appreciative (or at least that is what is suggested in the previews.) The show is based on the Channel 4 show "Ramsay's Kitchen Nightmares" produced in the UK (which also airs on BBC America in the US.) That show premiered in 2004, and it has gone four seasons already. Both versions have Ramsay and his explosive, expletive-filled rage…something that we have already experienced on "Kitchen." Think of the show as a combination of "Kitchen" and another FOX reality hit "Nanny 911" (or, to be accurate, ABC's "Supernanny," since Ramsay is the only person who does the rescuing, a la Jo Frost.) I'm a fan of "Kitchen" (I will admit…I like it better than the Emmy-nominated Bravo show "Top Chef"), so this one keeps my attention. It may not be my first choice to watch on Wednesdays in the second hour of primetime (that would be NBC's "Bionic Woman," followed be ABC's "Private Practice"), but if they are on reruns, I'll definitely check it out.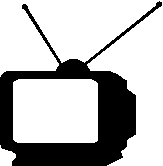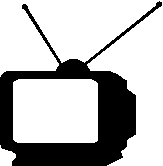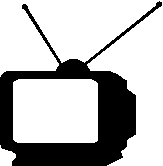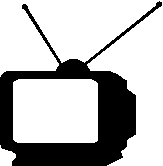 ---
"The Next Great American Band" Review
When is FOX going to realize that they will never have a hit on Friday nights…even if the show is from the creator (Simon Fuller) and producers of the network's biggest hit, "American Idol?" Either way, I've been waiting for a show like this. It's essentially "AI"…but with bands. There are three judges…singer and songwriter John Rzeznik of the Goo Goo Dolls; percussionist, performer, and Prince's drummer Sheila E. (whose hits include "The Glamorous Life" and "A Love Bizarre"); and Australian TV personality Ian "Dicko" Dickson ("Australian Idol" judge and is the obligatory Simon Cowell-like grumpy-pants.) Dominic Bowden ("New Zealand Idol") hosts…and I've noticed that he and Dicko don't bicker in the same way that Simon and Ryan Seacrest do. The judges narrowed the field down to 12 semifinalist bands…The Clark Brothers, Cliff Wagner and the Old #7, Denver and the Mile High Orchestra, Dot Dot Dot, Franklin Bridge, Light of Doom, The Muggs, Rocket, Sixwire, Très bien!, The Hatch, and The Likes of You. Then the viewers vote via telephone and text message the band that should win a contract with 19 Recordings and earn the title of "The Next Great American Band." The bands will do one cover song with a theme (usually performing a song from a songwriter, like Bob Dylan or Elton John/Bernie Taupin) and one original competition…and two bands will go home each week (the finale will be a showdown between the final three bands.) Other than the fact that they are bands instead of individual singers, there are a few other differences between this show and "AI." There is no age limit ("AI" is 16-28) and they are required to write original songs each week. I love the fact that there is such a diverse group of bands competing. My favorite three bands are: Light of Doom, an Iron Maiden-inspired metal band consisting of 12-13 year olds; Franklin Bridge, a Lenny Kravitz-inspired funk rock band; and Sixwire, a country rock band that is the only band who was previously signed to a major label (Warner Bros. Records in 2002.) I'm also happy that the show decided to only showcase the freak bands in the audition round on the first episode (funny audition episodes get tiresome when they do a month of them like they do on "AI.") So…if you are tired of your ghost whisperers or your wrestling, and you want to see a good show on Fridays to pass the time until parent show "AI" comes back in January, check out this show.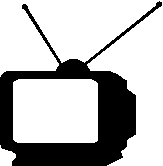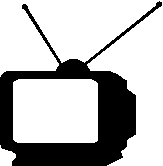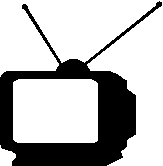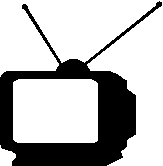 ---
Ratings System: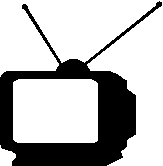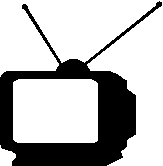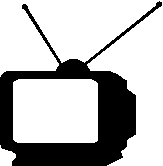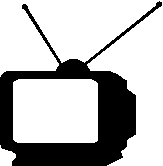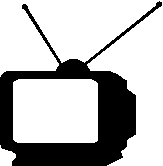 DO NOT MISS THIS SHOW!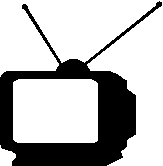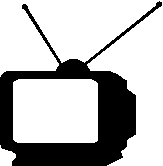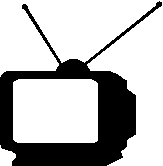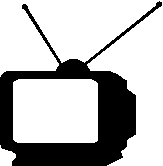 Try to catch this show every week...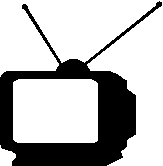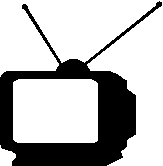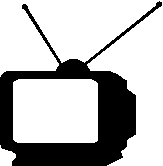 If a better show is on, tape this one...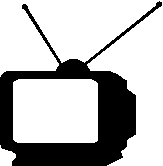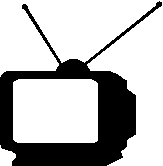 If nothing else is on, maybe this will be good...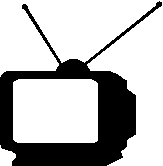 If this show is on, change the channel immediately!