Sign up below to get
the FREE Entertain Your Brain
Weekly Newsletter today!
NBC 2007-2008 Fall Show Reviews
By Shawn McKenzie 09/30/2007
Here are my reviews of the 2007 NBC fall season. More reviews will be added as they premiere and are reviewed (check back to this page for those reviews.)
Go directly to my reviews of "Chuck," "Journeyman," "Bionic Woman," "Life," and "Phenomenon."
Twenty-something Chuck Bartowski (Zachary Levi) works as a computer expert at the Nerd Herd (a take-off of Geek Squad) at his local Buy More (a take-off of Best Buy), and he works for $11 an hour for manager Big Mike (Mark Christopher Lawrence) and assistant manager Harry Tang (C.S. Lee.) He works with his best friend, Morgan Grimes (Joshua Gomez), along with assortment of odd co-workers, such as Anna Wu (Julia Ling), Lester (Vik Sahay), and Jeff (Scott Krinsky.) Chuck seems to be content with being a lonely video game-playing nerd, but his sister, Ellie (Sarah Lancaster), is a doctor who is constantly trying to help him find a girlfriend. She has a boyfriend herself…a pompous jerk that Chuck calls Captain Awesome (Ryan McPartlin) [BTW…Captain Awesome's real name is never mentioned…at least not in the pilot.] On the night of his birthday party (his age is never revealed either for some reason), Chuck receives an e-mail from his former Stanford University roommate, Bryce Larkin (Matthew Bomer), who is now a CIA agent gone rogue (Chuck thinks that he is an accountant now.) When Chuck opens it, he accidentally downloads an entire server of private sensitive data belonging to the US government into his brain. Both the National Security Agency and the Central Intelligence Agency want the intelligence returned to them and send out agents of their own, Major John Casey (Adam Baldwin) and Sarah Walker (Yvonne Strahovski), respectively, to retrieve the data…in their own unique ways. Walker chooses to use her feminine wiles to attract him (she is an attractive blonde), while Casey just wants to capture him by force. As Chuck experiences flashes of memory activated by certain subliminal triggers, he must use the knowledge he now possesses to help the government stop assassins and international terrorists. When Chuck realizes agrees to have them use him as a secret weapon, he only asks that they keep it a secret from his family and friends. Casey and Walker, formerly bitter rivals, have to work together to protect Chuck while he helps the government…including Walker keeping up the ruse of being his girlfriend, and Casey getting a job as a Buy More employee. Chuck finally has purpose in his life…but he is not entirely sure that he can trust Walker. This is the second show this reason I've reviewed where a geek/slacker/nerd finds purpose in his life (the other being the CW's "Reaper") when something sci-fi related happens to them, and it's almost as enjoyable. Levi is a fun character that I will be interested in seeing develop his newfound powers (I'm glad that they didn't make him suddenly know fight skills.) Gomez isn't quite as amusing as "Reaper's" Tyler Labine, but he is fun to watch. Strahovski is hotter than "Reaper's" Missy Peregrym (and she has some sweet fight moves.) I have been a fan of Baldwin since he was Jayne Cobb on FOX's "Firefly," so I was glad to see him again. I hope that this show, "Reaper," and CBS's "The Big Bang Theory" are the beginning of a geeks-on-TV Golden Age.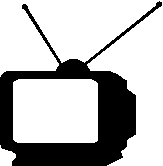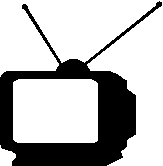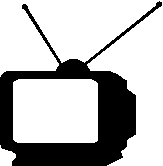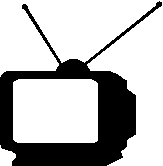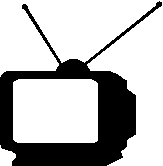 ---
Dan Vasser (Kevin McKidd) is a normal man who, for an unknown reason, begins jumping back in time. Time in the present goes on though, which means that he literally disappears for a period, disrupting his relationship with his wife Katie (Gretchen Egolf); his son Zack (Charles Henry Wyson); his cop brother Jack (Reed Diamond), who used to date Katie before Dan married her; and his boss Hugh Skillen (Brian Howe.) The jumps seem to take place in his specific location and within his own lifetime, and they seem to be linked to the life of a certain person in order to help them out (which doesn't always end up working.) Katie thinks that he is on drugs, because he can be gone for days on end. Fortunately, he is able to prove to her in the pilot episode that he is neither crazy or on drugs. In the meantime, Dan reunites with Livia Beale (Moon Bloodgood)…his ex-fiancée whom he lost in an unexplained plane crash nine years ago…in the past. He wants to save her, but he discovers that there is a time-traveling version of Livia who warns him not to mess with his own life (others are apparently fair game.) The premise is similar to NBC's "Quantum Leap," except that Sam Beckett chose to experiment with time travel (though he was stuck in the past and wasn't able to come back to the present.) Dan didn't make that choice, so I'm torn between wanting to know why he is traveling back in time and wanting him to do it by choice to help people. I like the show, but it isn't quite as compelling as NBC's other two shows that precede it on Mondays…"Chuck" and "Heroes."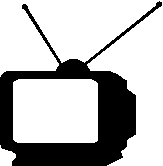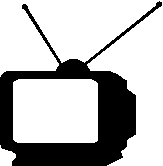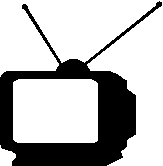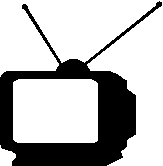 ---
So…now we have a remake of a spin-off of a semi-hit ABC/NBC TV show from the '70s? The premise is essentially the same: a young woman named Jaime Sommers (Michelle Ryan; Lindsay Wagner starred in the original) is involved in an accident, and she is fixed up with new bionic appendages…including new legs, right arm, amplified hearing, and a bionic eye (the eye is new to this version.) The general story for this version is this: Jaime is a San Francisco bartender who is the guardian for her sister Becca (Lucy Hale), a teenage hacker who was ordered by the court to not use the Internet. Jaime is involved in a near fatal car accident with her boyfriend, Dr. Will Anthros (Chris Bowers), and becomes the Bionic woman. This is after she has told him that she is pregnant (she lost the baby in the accident.) Fortunately for her, Will is a scientist for a secret Bionics research lab. In order to save her life, he implants the above-mentioned appendages. Since she has about $50 million worth of equipment in her body, she essentially works for Jonas Bledsoe (Miguel Ferrer), the director of the Bionics program, and Ruth Treadwell (Molly Price), Jonas' second-in-command. Her first assignment was to take out Sarah Corvus (Katee Sackhoff), the "first Bionic woman," who now works for Dr. Anthony Anthros (Mark Sheppard), Will's father and the man who originated the Bionic technology. Jae Kim (Will Yun Lee), the specialized operations leader, attempted to take out Sarah himself…but failed (probably because he was in love with her.) Former "Grey's Anatomy" cast member Isaiah Washington will appear in future episodes as Antonio Pope, an advisor in the Bionics program described as an "outsider with a mysterious agenda." Despite other critics' awful assessments of the show, I rather liked it. The first episode was a lot of exposition, but it was action-packed enough that it caught my attention. Also, I love "Battlestar Galactica" alum Sackhoff as a bad girl (I hope that they don't kill her off too quickly.) While it's not my favorite new show of the season, let's see if this version will better, faster, stronger…and last longer than the original version, which only lasted 2 ½ seasons and aired 58 episodes (1976-1978.)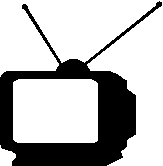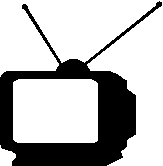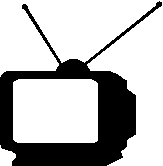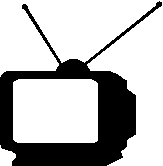 ---
Charlie Crews (Damian Lewis) is a police detective who has recently been released from Pelican Bay prison after DNA evidence exonerated him for a front-page triple homicide he supposedly committed twelve years earlier, thanks to his close attorney friend Constance Griffiths (Brooke Langton.) He's been reinstated to the police force, and received a substantial settlement from the state for his troubles (rumored to be $5 million.) While in jail, technology passed him by…i.e. he doesn't know about now-everyday things like tiny cell phones, instant messaging, etc. (his lack of knowledge of these things is funny at first, but I could see it getting old quickly.) His wife, Jennifer Conover (Jennifer Siebel), divorced him, and his former partner, Bobby Starks (Brent Sexton), turned his back on him. Now that he is out, he has an addiction to fruit and a Zen attitude about life (before the incarceration he was a by-the-books cop.) He's been assigned to partner with Dani Reese (Sarah Shahi), who's standing with her superiors herself isn't too hot either, since she is a recovering drug addict of 21 months. Their lieutenant, Karen Davis (Robin Weigert), wants find a reason to get rid of Crews…so she subtly blackmails Reese with expulsion to find that reason, since she could easily can Reese because of the past drug abuse. Meanwhile, Crews acts all Zen, but he is secretly obsessed with solving the murder that he was locked up for…or at least finding out who framed him for it. The premise is interesting, but the show in general is just a generic procedural cop show. The cop shows that tend to stand out are the ones that highlight the talents of the actors, and not the cases themselves. FOX's "Bones" is fun because of leads David Boreanaz and Emily Deschanel. The same could be said of medical dramas. If it weren't for the great performance of Hugh Laurie, FOX's "House" would be another boring doctor show. Lewis could be the cop version of Dr. Gregory House, but I didn't find him that interesting. Adam Arkin is completely wasted as the character Ted Earley, a disgraced CEO who was convicted of a white-collar crime that left him penniless, and so he now manages Crews' estate and lives above his garage in order to repay Crews for looking out for him while he was in Pelican Bay. I'll give the show a few weeks to prove to me that it is unique…because otherwise I will write it off for life.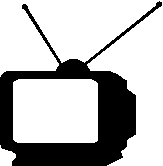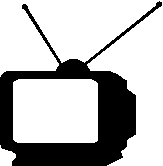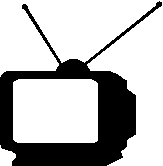 ---
Since I am a huge skeptic, I don't usually enjoy shows about psychics and/or magicians, so this competitive reality show doesn't blow my mind. Ten mentalists/magicians/psychics (whatever you want to call them) compete for a prize of $250,000 and primetime network exposure, of course. The contestants do their tricks either on the studio audience or on one of the three rotating B-list celebrity guests ("Baywatch" babe Carmen Electra, Ross "Ross the Intern" Mathews from "The Tonight Show," model Rachel Hunter, Miss USA 2004 Shandi Finnessey, "Cosby Show" alum and Cheetah Girl Raven-Symoné, and more.) A panel of two judges (apparently they couldn't get three) critiques them after their performances, but America votes on who will be the next "phenomenon." Famed mentalist Uri Geller (the judge of the successful Israeli version of the show) and the goth-looking freaky TV magician Criss Angel (A&E's "Criss Angel: Mindfreak") are the judges, and Tim Vincent ("Access Hollywood") is the host. In addition, Geller does an interactive trick each week to mystify the home viewing audience. Since I usually think outside the box, the tricks never work on me. In fact, most of the contestants' tricks appeared fake looking to me. I've never been a fan of TV magicians like Angel or David Blaine, because they tend to take themselves too seriously. The magicians I like are David Copperfield and Penn & Teller, because they have a sense of humor when they perform. In fact, the contestants that I enjoyed the most were the ones that actually entertained me while performing their tricks…not the ones with the most impressive illusions. I do have to give props to Angel though. In the second episode, he called BS on contestant Jim Callahan, who claimed to contact the dead in order to identify an object inside a closed case. Callahan's act was so goofy-looking that he challenged the supposed contactor of the dead with being able to use his dead friend in order to identify the contents of an envelope. The confrontation between Angel and Callahan almost came to physical blows! Except for unscripted live moments like that, and the occasional amusing or entertaining magician on the show, I'm not impressed with it. Fortunately, the show only lasts five episodes before it disappears, and based on the ratings, I doubt that there will be a "Phenomenon 2" (unless the Writer's Guild strike continues on for months.)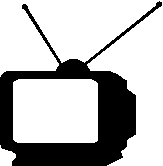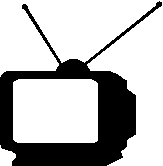 1/2
---
Ratings System: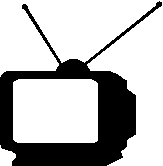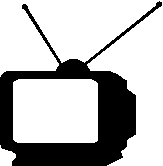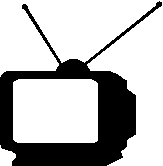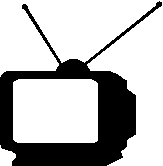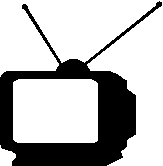 DO NOT MISS THIS SHOW!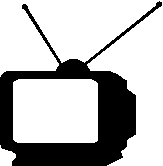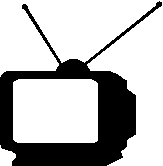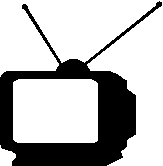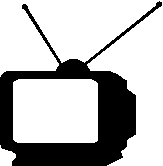 Try to catch this show every week...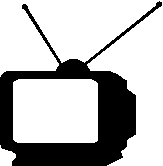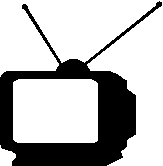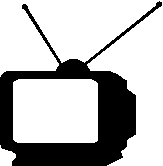 If a better show is on, tape this one...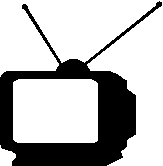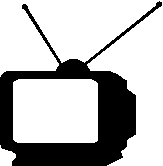 If nothing else is on, maybe this will be good...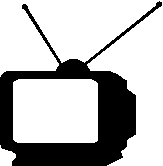 If this show is on, change the channel immediately!