Sign up below to get
the FREE Entertain Your Brain
Weekly Newsletter today!
NBC 2008 Midseason Show Reviews
By Shawn McKenzie 01/11/2008
Here are my reviews of the new 2008 NBC midseason shows. More reviews will be added as they premiere and are reviewed (check back to this page for those reviews.)
Go directly to my review of "American Gladiators," "Lipstick Jungle," "My Dad is Better Than Your Dad," and "Amne$ia."
I thought we had gotten rid of this show! When the original version, which ran in syndication from 1989 to 1996, was finally cancelled, I thought we had seen the last of this ridiculous physical competition show. Well…it's back…and it's essentially the same show that you may remember. To reminisce…twelve ordinary men and twelve ordinary women will compete against huge, behemoth Gladiators (with goofy names like Blast, Crush, Mayhem, Wolf, Hellga, etc.) in six preliminary contests in the Gladiator Arena, with the winners with the top four Eliminator times advancing to the semifinals. In the preliminary rounds before the episode-ending Eliminator obstacle course contest, they battle against the Gladiators in nine possible rotating events with names like Joust, Powerball, Assault, Earthquake (the only new event not taken from the original series), Gauntlet, Hang Tough, Hit & Run, Pyramid, and The Wall. The big style change is that the losers of some of the events fall into a pool of water instead of crash padding. The season is done in a tournament style format with the top two winners of the semifinals competing in the season finale Grand Championship, where the winners will receive $100,000, a 2008 Toyota Sequoia, and the right to become a Gladiator themselves next season. Terry "Hulk" Hogan (the only interesting thing about the show, since I like him as a personality, not as a wrestler) and Muhammad Ali's daughter Laila host the show, former American League umpire Al Kaplan is the referee, and Van Earl Wright handles play-by-play narration. Since I've never been a fan of wrestling or Ultimate Fighting, the show doesn't appeal to me. The smack talk between the events is about as silly as it is in "pro" wrestling. The ratings for the first two episodes did decently, and it contributed in NBC's first place showing for the week, so if you are a fan of the old version…enjoy. I will most likely won't be tuning into the season finale on February 11 though.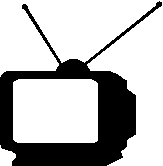 1/2
---
I guess this rash of HBO's "Sex and the City" rip-offs have come full circle. Candace Bushnell's best-selling second novel is the basis of this show (the first novel being the actual "Sex and the City.") It follows the adventures of three hot-looking high-powered executives (I guess they decided to make it three this time instead of four) living and loving in New York City. Wendy Healy (Brooke Shields) is top executive at Parador Pictures. She is mother to two kids…Maddie (Sarah Hyland) and Taylor (Dylan Clark Marshall)…and wife to Shane (Paul Blackthorne), a contemporary jazz pianist who is currently a stay-at-home dad (and isn't satisfied about being just that.) She has a lot of power and influence, so when she submits Shane's demo CD under another name to David Hernandez (Jason Antoon), the movie director of one of her movies, with the intention to have him score that director's film, she accidentally slips it to David that the musician is her husband. Shane wanted his music to be appreciated on its own merits, rather than because her influential wife put in a few good words…so she decides not to let Shane know this fact. She is also having problems with an unscrupulous book publisher named Janice Lasher (Lorraine Bracco) who wants to publish the tell-all book of one of Wendy's former nannies named Mariska Havel (Jicky Schnee) about what a horrible mother she is (Wendy manages to nip that in the bud with a little blackmail.) She relies on Sal Rosa (David Noroña), her friend and lawyer to help her out of her legal troubles. Nico Reilly (Kim Raver) is the editor-in-chief of the hot fashion magazine Bonfire. She is married to a good-looking grey-haired college professor named Charles (Chris Cousins)…but he has lost his sex drive for some reason, because he hasn't touched his incredibly attractive wife in a long time (though it is hinted that he might be having an affair with a student.) She meets Kirby Atwood (Robert Buckley), the 25-year-old photographer for a client of hers named Patty Bloom (Melanie Mayron), who sparks her interest so much that she ends up having a lust-filled affair with him. When Patty lets him go, Kirby briefly sues Nico for sexual harassment, but withdraws the suit when he starts falling in love with her (and she for him.) Unfortunately, when I last left off, Charles is in the hospital after suffering a heart attack or something while she and Kirby were continuing their sweaty affair. Mike Harness (David Basche), Nico's competitor at work, tends to do sneaky things…like talk Kirby into the lawsuit…in order to inch his way up Bonfire's corporate ladder. Victory Ford (Lindsay Price), the only single one of the trio, was once the most celebrated up-and-coming fashion designer in the business, until the New York Times trashed her new fall collection. She meets the new man in her life though, multi-billionaire Joe Bennett (Andrew McCarthy), who relies heavily on his assistant Ellen (Marcia DeBonis) for everything. She also has to deal with a former assistant named Reese (Kerry Butler) who steals some of her designs and sells them to rival designer Ricardo Bragini. Only Roy Merritt (Matt Lauria), Victory's personal assistant, can clearly see through Reese's lies. Victory finally thinks that she has found a great investor for her fashion line in the form of an eccentric man named Diego (Ronald Guttman)…only to find out that he was a front for Joe, who has secretly bought her company. Both Wendy and Nico work for Hector Matrick (Julian Sands) the wealthy, powerful Rupert Murdoch-like owner of both Bonfire magazine and Parador Pictures. After watching the first six episodes, it dawned on me why the show is better than "SATC" (besides its lack of humor)…two of the three women are married. When "SATC" began, the four lead women were single. Eventually, two of them got married (and if the rumors about the big screen version of the show are true, a third one will be joining them), but before that, the typical woman could identify with the show because their problems were more grounded in reality. I could be wrong…but according to these knock-off versions, most women are now busy married executives who may or may not have kids, and half of them have torrid affairs. Am I correct? If we really want to see realism in our "SATC" rip-offs, then they need to be grounded in problems real women can identify with. How about this for a pitch…let's see four average-looking middle class single women who deal with real problems in a non-soap opera way. Just to make it a little spicy (and realistic), it should play on HBO or Showtime (or, if in a pinch, FX.) The only reason I'm giving it a slight nod over ABC's carbon copy show "Cashmere Mafia" is that the sex scenes are much hotter…but I'm a little bit glad that the ratings for most of these shows are tanking, so we can get back to better shows that rip off ABC's "Lost" and NBC's "Heroes."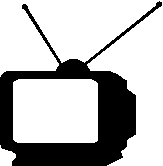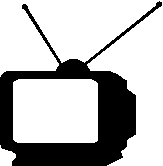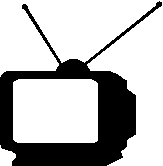 ---
"My Dad is Better Than Your Dad" Review
I am so glad that the great Writer's Strike of 2007-2008 is over, because I seriously doubt that this game show would have been greenlighted otherwise. It's kind of a family-friendly mix of NBC's "Fear Factor" and "American Gladiators," combined with a dumbed-down (if this is possible) version of FOX's "Are You Smarter Than a Fifth Grader?" ("Survivor" producer Mark Burnett, coincidentally, produced "Smarter" and this show.) Four teams of kids (male and female, 8-12 years old) and their fathers compete in each episode, with the winning team having the chance to win up to $50,000. It is hosted by former "MTV Sports" host Dan Cortese (who is almost as annoying on this show as he was years ago on MTV.) There are four separate rounds of competition, with a fifth round for the winner to get a chance to win more money. Round one is called "My Dad is Faster." The dads have to do a stunt in the fastest time, like destroying a desk or putting balls in a bin while running uphill on a conveyor belt. The loser of that round gets a 15-second penalty during the next round. Round two is called "My Dad is Stronger." The dads have to prove their strength, which has mostly consisted of a dart game where they swing their kids into an oversized dartboard, with their kids carrying large foam darts with sticky pads on the bottom. Round three is called "My Dad is Smarter." The dads participate in a pop culture trivia game (the kid buzzes in, but the dad answers the question.) Round four is called "My Dad is Braver." This round isn't always doing something "Fear Factor"-like gross, but in most cases, it consists of the dads doing something involving creepy-crawly animals, like scorpions or snakes, in the fastest time. One team is eliminated in the second, third, and fourth rounds, until we have one dad and kid left (the losing teams have to go through "The Garage," which is a garage door in the studio that goes nowhere, but they win an Xbox 360 for their troubles.) The Bonus Round is called "My Dad Knows Me More." It consists of five questions about their kid, worth $10,000 each. They are allowed to get one question wrong, but after that, the game is over and they go home with what they've won so far, plus an Xbox 360 and a mountain bike (so far, no contestant has won more than $40,000.) It is repetitive and boring, despite its fast pace. While its nice to see the dads get a chance to bond with their kid through the competition (in many cases, the kid wanted to do the show because they don't get much time to spend with their dad), the sugary-sweet kids are irritating, because they are obviously playing for the camera. The trash-talking is about as goofy as it is on "Gladiators." My dad may not be better than your dad (probably because my dad is in his 60's), but this show is worse than almost any other show on TV.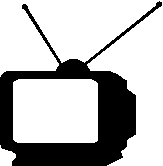 1/2
---
Oh, Dennis…a game show? I have to say that I have loved Dennis Miller since his days as the anchor on "Saturday Night Live's" "Weekend Update" segment. I still believe he is the greatest "WU" anchor in the history of that show (sorry Chevy Chase and Tina Fey.) Maybe it's because I am a Libertarian myself that I've almost agreed with him politically (I heard that he has become his own type of conservative…a "Dennis Miller conservative" is an actual term amongst right-wing politicians.) He is also very cerebral in his humor, infusing obscure pop culture references here and there. That's why I love him…because I tend to do that myself in my own life. While I'm not nearly as intelligent as Miller, I'm able to understand most of his references. With all of his political commentary on his various talk shows, I would think that he would be a little too arcane for a game show. The concept the show is simple…if you can remember the things about your own life…you can win money. It's a little like FOX's hit game show "The Moment of Truth"…only it doesn't break up relationships with friends and family in the process (unless the loved ones participating in the show are very sensitive and thin-skinned.) It consists of five rounds. The first round is "You in 60 seconds," where Dennis asks the contestant seven quick questions about him or her in 60 seconds, and for every right answer, the contestant gets $1000 that they get to keep no matter what else happens in the game (if Dennis would stop riffing while asking questions, he could fit them in better. Don't make me get in a rant here!) Rounds two, three, and four are all the same thing, with increasing levels of money earned for each successive round. The contestant is put in a soundproof booth (and they all love to act goofy while in it) while Dennis asks a loved one questions and hears stories about the contestant. The booth gimmick seems to be only for our (a.k.a. the home audience's) benefit, because it seems that Dennis already knows the stories that the loved one is going to tell about the contestant…so it's not as if they are saying anything revealing or new to Dennis. Dennis then supposedly uses the stories told by the loved ones to formulate questions to ask the contestant (though it's obvious that the questions have been already written.) The contestant then either answers questions based on the loved one's stories or participates in a challenge (examples would be identifying the front door doormat, taste testing the contestant's mother's cooking, etc.) The final round, "Total Amne$ia," has a risk factor. The three loved ones participating have a sealed envelope containing a relevant question about that loved one. If the contestant answers a question right, they can add money to the "memory bank" (the money earned in rounds 2-4), but if they lose, money is subtracted until they get down to $0. They can walk away at any time with what they have earned so far, and Dennis sometimes practically begs them to walk away. All of the questions and challenges can be sometimes embarrassing, but usually in the vein of "D'oh!" expressions…meaning that they are questions that the questions should have been able to answer, but for one reason or another, they just forgot. As I said before, chances are on this show aren't going to wreck a marriage (unless not being able to remember the design of the spouse's wedding ring wrecks a marriage.) In general, the show is fun…and if it were hosted by anyone else, I'd tune in for just a few weeks. I think I want to tune in more though because of Dennis…just to hear what over-the-head things he will say to the contestants next. Other comedians have gone onto hosting game shows (Howie Mandel, Drew Carey, Bob Saget, etc.), but this is the first time I don't think that I will get bored eventually with the show. Dennis fully admits that he will do almost anything for a buck (the M&M Candies commercials, being in 1996's Tales from the Crypt: Bordello of Blood, etc.), but as much as I enjoy him hosting the show, I believe that he is almost too intelligent for this genre.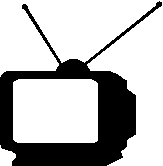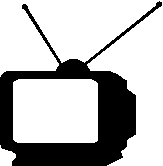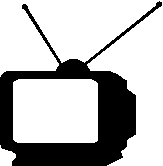 1/2
---
Ratings System: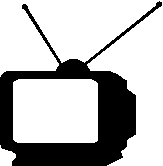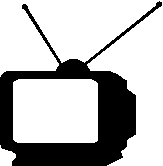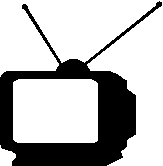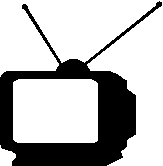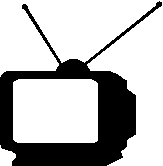 DO NOT MISS THIS SHOW!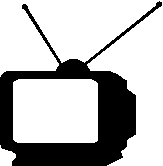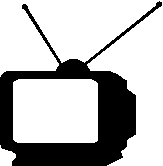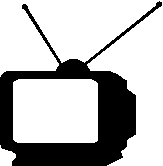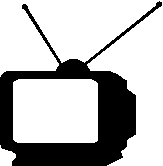 Try to catch this show every week...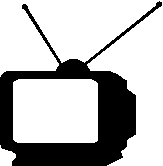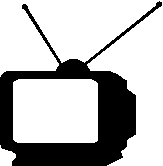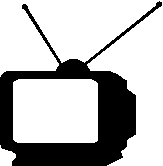 If a better show is on, tape this one...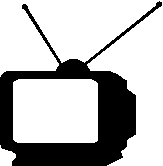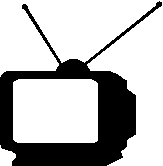 If nothing else is on, maybe this will be good...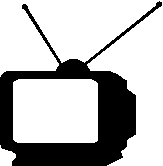 If this show is on, change the channel immediately!