Sign up below to get
the FREE Entertain Your Brain
Weekly Newsletter today!
ABC 2008 Midseason Show Reviews
By Shawn McKenzie 01/21/2008
Here are my reviews of the new 2008 ABC midseason shows. More reviews will be added as they premiere and are reviewed (check back to this page for those reviews.)
Go directly to my review of "Cashmere Mafia," "Dance War: Bruno vs. Carrie Ann," "Eli Stone," "Miss Guided," "Oprah's Big Give," and "Here Come the Newlyweds."
Okay…we had ABC's "Big Shots"…about four successful businessmen whose friendship bonds them during good times and bad. I was okay with it. Then we had ABC's "Women's Murder Club"…four women who solve cases using their close bonds. I was so not okay with it. Now we have this show produced by Darren Star…the creator of another show about a quartet of successful friends…HBO's "Sex and the City." It is an obvious attempt to do the hour-long network dramedy version of "SATC," but after three episodes, I'm not getting the same enjoyment I get out of watching that HBO show. It takes place in New York City (like "SATC"), but is slightly different. These women all met in business school, and they have formed a close bond ever since. Mia Mason (Lucy Liu) is the head publisher of Barnstead Media. She is so driven to succeed that she screws over her co-worker and fiancé Jack Cutting (Tom Everett Scott)…effectively ending his position at the publishing company and their engagement. Zoe Burden (Frances O'Connor) is the Managing Director of Mergers and Acquisitions at Gorham Sutter, an investment bank, with a loyal work-at-home architect husband, Eric (Julian Ovenden), who raises their two small children, Luke (Nicholas Reese Art) and Sasha (Peyton List.) The stress of juggling work and family is taking its toll on her, that even her kids totally misinterpret her role as mommy. Juliet Draper (Miranda Otto), the Chief Operating Officer of Stanton Hall Hotels and Resorts, a major hotel chain. You'd think that she had an almost perfect life with her hedge fund manager husband, Davis (Peter Hermann), though their 14-year-old daughter Emily (Addison Timlin) has become a bit rebellious. That "perfect life" is turned upside-down when she finds out that Davis has been having an affair with an affluent woman named Cilla Grey (Noelle Beck.) Caitlin Dowd (Bonnie Somerville) is Senior VP for Marketing for Lily Parish, a cosmetics firm. While she is a straight, successful woman in her business life, she is still trying to figure out her personal life…like her attraction to a woman named Alicia Lawson (Lourdes Benedicto.) It doesn't have the comedy of "SATC" or the interesting drama of "Big Shots," so I'm not feeling it after those three episodes. What's worse is that they try to take the title literally by making them a cutsie version of the mafia. "The Sopranos" it's not (heck…it isn't even CBS's "Cane" or last season's "The Black Donnellys" on NBC.) I think that Mia is the "capofamiglia," Juliet is the "underboss," Zoe is the "consigliere," and Caitlin is just a "soldier," but on this show, it probably doesn't matter (or anyone who watches this show might not even care.) I really like Liu, so it's a shame that she couldn't be in a better project than this one. It almost makes me nervous to see NBC's upcoming "Lipstick Jungle"…an almost carbon copy of this show (ironically adapted from a novel by "SATC" writer Candace Bushnell.) Like any other show I'm borderline on, I'll give it another couple of weeks…but I'm probably not going to be a made man in this mafia.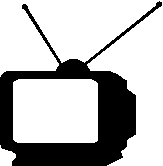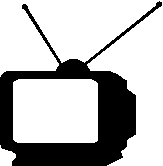 1/2
---
"Dance War: Bruno vs. Carrie Ann" Review
What do you do when "Dancing with the Stars" is currently not airing new episodes, and ABC needs new TV shows that don't require scripts? You "borrow" the format from several other shows as filler. This show literally takes two of the judges from "DWTS"…Bruno Tonioli and Carrie Ann Inaba…and has them orchestrate a mish-mash of two FOX hit shows…"American Idol" and "So You Think You Can Dance." After the obligatory "audition" pilot episode of good and bad singers/dancers, they chose 14 contestants. Bruno and Carrie Ann chose three males and three females each to form their individual teams (which meant that the first two contestants eliminated were cut by the judges themselves.) The teams then compete live against each other with a theme of the week (actually…the themes started with the third episode, which was Pop Music.) Home viewers vote for which team they liked the best, and the captain of the losing team then has to choose which team member to go home. The overall winners will win the prize of going on tour as the opening act for a major performing artist (and if I have my math correct in the eliminations, it will be a nine member act…but there might be a "double elimination" one of the weeks, so I don't know.) Former 98° member and "DWTS" Season Two champion Drew Lachey hosts the six-week show (who actually did a decent job pinch co-hosting last season's "DWTS" while Samantha Harris was on maternity leave.) It's technically the American version of a BBC show called "Dance X" which also included Bruno (though that show only premiered earlier last year, so I'm still going to say that this is a "AI"/"SYTYCD" rip-off.) To both Bruno and Carrie Ann's credit, they are professional choreographers…but why they think that they have any credibility to judge the singing part is beyond me. I honestly can't blame ABC for creating this filler show…but it doesn't really live up to the originals. Heck…if CBS could find a way to get Jeff Probst to host a six-week mini survival reality show as filler in between seasons of "Survivor," I'm sure that they would do it (in all seriousness, Probst was the host of VH1's "Rock & Roll Jeopardy!" for three seasons before starting his run on "Survivor." Why don't they bring that show back?!)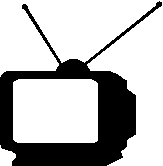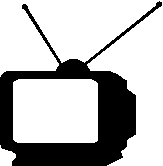 1/2
---
Quirk is one thing, but this "Ally McBeal"-like show doesn't completely pull it off. Eli Stone (Jonny Lee Miller) is a successful lawyer at a soulless top San Francisco law firm that represents the biggest and richest corporations. He also has a beautiful fiancée named Taylor Wethersby (Natasha Henstride), who is also a lawyer herself and just happens to be the daughter of Eli's boss Jordan Wethersby (Victor Garber.) Even though his opinionated assistant Patti (Loretta Devine) isn't too crazy about Taylor, Eli is on the top of the world. Unfortunately, he begins to hear music, or more specifically, George Michael's "Faith," along with a vision of the famous pop star singing it. Eli visits his neurologist brother, Nathan (Matt Letsher), who examines him and tells him that there is nothing wrong with him. He is still getting more weird visions, so he goes to see Dr. Chen (James Saito), a Chinese acupuncturist who specializes in holistic medicine (and speaks in fluent English, though when around other customers, he has a thick Chinese accent.) Chen helps Eli recall important memories from his past, including memories of his and Nathan's father (Thomas Cavanagh) having similar visions. The visions continue and embarrass his colleagues and his loved ones, but they seem to tie into the cases that he is working on. When Nathan gives Eli another MRI, he discovers that Eli is suffering from an inoperable brain aneurysm that's causing his illusions. Chen believes that Eli's visions are proof that he may be a prophet though, since they have been helping him win meaningful cases. He decides to become "New Eli"…taking on cases that are for the little guy instead of big business clients. Maggie Dekker (Julie Gonzalo), an inexperienced, junior associate, questions his commitment to change, while rival counsel Matt Dowd (Sam Jaeger) is looking to one-up Eli within the firm. At one point, Eli decides to break up with Taylor in order to spare her from witnessing his unusual actions, but she tries to assure him that she wants to be with him no matter what…aneurysm or not (their engagement is still in question.) While I haven't seen any creepy dancing babies yet, and I do like the musical numbers (partially because I am a fan of Michael, and every episode is named for and features one of his songs), the shtick can get a little old. The occasional mix of musical numbers and a fictional storyline works so much better in another ABC show…"Pushing Daisies." Still, Miller is appealing, and the show isn't boring. After the delight that is "Daisies," I was hoping that ABC would find a show just as addictive though. To reference another couple of Michael songs…I should be just "Praying for Time" to really fully enjoy it…otherwise, you might as well "Wake Me Up Before You Go-Go."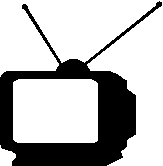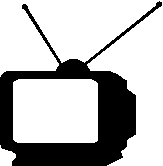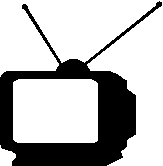 1/2
---
Becky Freeley (Judy Greer) was an awkward teenager at Glen Ellen High School in the late '80s. She wore dental headgear, was the founder (and one-half of the populous of the organization) of the Milli Vanilli Fan Club, and had an intense hatred for the popular girl in her school, Lisa Germain (Brooke Burns.) Fast forward to the present, and Becky has become the new guidance counselor for the high school. She is working for Principal Phil Huffy (Earl Billings)…her principal when she and Lisa went there as students. She also works for Vice Principal Bruce Terry (Chris Parnell)…another former student of the high school who was a picked-on dweeb…and who now gets to enact his revenge by controlling his students' fates (and has been doing so for the last 11 years.) Becky is attracted to good-looking former auto shop teacher-turned-Spanish teacher Tim O'Malley (Kristoffer Polaha)…who isn't the best Spanish teacher in the world (he is seen learning Spanish himself via books-on-tape), but her opportunity to get his attention might be in serious trouble because of the new English teacher…Lisa Germain. Lisa may have gone through a painful divorce to a man named Jay, but she is still as hot as ever…and she has her eyes set on Tim as well. I absolutely loved this show! I've been a fan of Greer for a while, and I've always wanted to see her be in a show where she was the lead (she has always been regulated to the supporting character best friend roles.) She gets a chance to shine here, and like fellow ABC sitcom "Samantha Who?," the supporting characters are funny as well. I've always thought that Burns was one of the few "hot girls" who could actually act. Polaha is effective, and Billings is barely in it, but he is good. Parnell though is the standout. After eight seasons on NBC's "Saturday Night Live," I knew that it wouldn't be long before he landed on his feet. I don't know if this role was written especially for him or if he took the role and made it his own, but either way…he is a highlight on the show. Add on some great guest stars…executive producer Ashton Kutcher in the second episode as substitute teacher Beaux alongside now-pregnant "Zoey 101" star Jamie Lynn Spears as a student; Edie McClurg in the fifth episode as a mean teacher; and Rumer Willis will guest star in the seventh episode as a rebellious student…this show is a joy to watch. I hope that it is picked up for a second season and placed behind "Samantha Who?" on the schedule.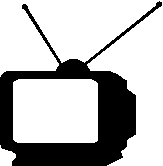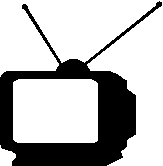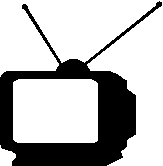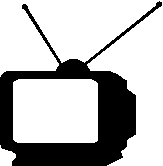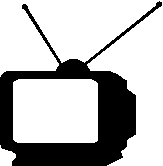 ---
Is it possible to be guilted into watching a TV show? At first, I felt guilt at watching ABC's "Extreme Makeover: Home Edition," because they were truly trying to do something nice for someone deserving. After five seasons though, the guilt subsided (I actually stopped watching it halfway through the first season) because the show was repetitive and boring (how it won two back-to-back Emmys for Outstanding Reality Program I don't know. Thank goodness Kathy Griffin's Bravo show ended that streak!) ABC keeps the philanthropy train rolling…but they add a bit of a competitive angle to it. Interior designer, decorator, and regular guest on "The Oprah Winfrey Show" Nate Berkus hosts this show, where ten well-meaning people travel across the country, looking for ways help strangers in need. Show namesake Oprah Winfrey gives the contestants their assignments, along with her set of twists and turns for them to follow (make a memorable Christmas for a deserving family, give away $100,000 in one day, help a stranger using no money, etc.) Oprah makes an appearance in person in the first episode; after that, she mostly interacts with them via cell phones and text messages. One (or two) people are eliminated per episode for failing to give in the right way, as determined by a panel of judges. The judges…who are judging their leadership, accomplishments, creativity, and presentation skills…include world-renowned "Naked" chef and philanthropist Jamie Oliver; NFL star, nine-time Pro Bowler, and Boys & Girls Club Hall of Famer Tony Gonzalez; and wife of Chris Rock and charity founder Malaak Compton-Rock. The final "twist" is that the winner will get $1,000,000…but they won't know that until the finale. Celebrity guests include John Travolta, Jada Pinkett-Smith, tennis legend Andre Agassi, skateboarding idol Tony Hawk, racing star Danica Patrick, eight-time Grammy Award winner Natalie Cole, Jennifer Aniston (who appears in the season finale), plus more. The show is well intentioned, but man…is it ever boring! I think that the reason why the ratings are so good is the Oprah name brand. Anything she touches turns to gold. Other than the insipidness of the show, I have the same problem with one other thing that is similar to the problem I have had about NBC's "The Biggest Loser"…the elimination angle. In "Loser," the contestants compete for a $250,000 prize by losing the most weight, but they all come out winners by the fact that they have lost some weight. The fact that they have to eliminate someone each week confuses me. There is no reason why they couldn't still compete against each other for the prize money without needing to eliminate someone (the contestants on VH1's "Celebrity Fit Club" don't eliminate anyone…unless Daniel Baldwin falls off the wagon or Dustin "Screech" Diamond is a jerk again.) They shouldn't eliminate anyone on this show either. Think about the money that wasn't raised or the people who weren't helped because these people are booted off the show without the Oprah card in their back pocket to use for their philanthropy work in the future. In fact, they should use the competitive angle as an incentive to do more good without the fear of elimination. Queen Oprah means well…but this show could have done so much more to help people by taking away the threat of elimination.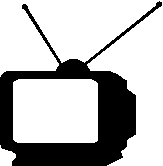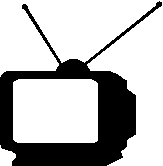 ---
"Here Come the Newlyweds" Review
ABC's Sunday night partner with "Oprah's Big Give" is this competitive reality show that I know will not see a second season…yet is more interesting than Oprah's show, which seems destined to get a renewal. Seven newlywed couples compete in a series of newlywed-themed mental and physical challenges for an ever-increasing nest egg worth hundreds of thousands of dollars. Hosted by comedian Pat Bullard (the last host of both "Love Connection" and "Card Sharks"), the couples vote to send one couple home at the end of each episode. One couple seems to win immunity each episode, and Pat tempts them with a cash prize to give up their immunity (which, in the first episode, bit interracial couple Kaia and Thomas Jacobi in the butt, because they took the $10,000 temptation money and were subsequently voted off.) The newlyweds are a diverse bunch, including the aforementioned interracial couple, high school sweethearts, a couple who fell in love at first sight, an arranged marriage, and two divorcees (with this marriage being the seventh one between the two) who are hoping the fourth time is the charm. The couples are more fascinating to watch than any of the contestants on Oprah's show (which just shows that I'm jonesing for my "Desperate Housewives"/"Brothers & Sisters" fix.) Pat is certainly a snarky host. He does the usual hosting stuff, but he is also filmed making sarcastic commentary about the action going on (usually with a couple of self-deprecating comments about his own failed marriages.) I like Crystal and Johnnie Moutra from Missouri City, TX, the most. The couple lives with his parents and ten other relatives in one house, and the way he talks sounds like he is Bernie Mac's younger brother. Now that the Writer's Strike is over, I doubt we will see another round of newlywed couples competing for a nest egg again…though if the Screen Actor's Guild goes on strike when their contract expires June of 2008, we might see another season.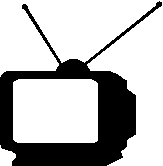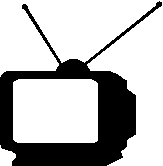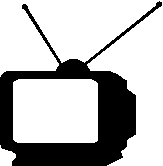 1/2
---
Ratings System: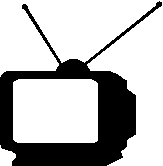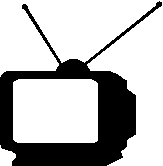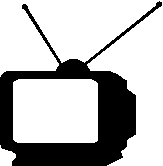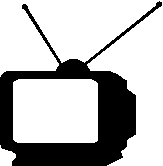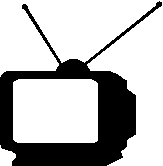 DO NOT MISS THIS SHOW!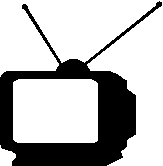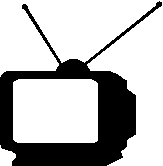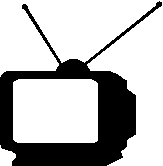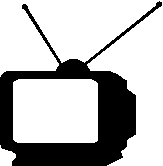 Try to catch this show every week...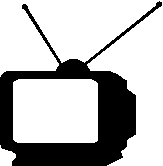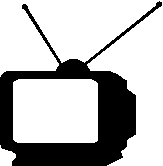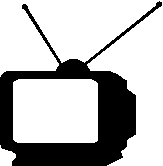 If a better show is on, tape this one...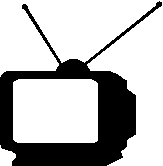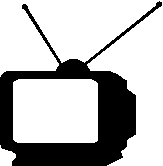 If nothing else is on, maybe this will be good...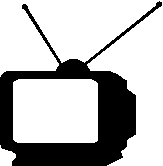 If this show is on, change the channel immediately!