Sign up below to get
the FREE Entertain Your Brain
Weekly Newsletter today!
ABC 2007-2008 Fall Show Reviews
By Shawn McKenzie 10/21/2007
Here are my reviews of the 2007 ABC fall season. More reviews will be added as they premiere and are reviewed (check back to this page for those reviews.)
Go directly to my reviews of "Cavemen," "Carpoolers," "Pushing Daisies," "Private Practice," "Dirty Sexy Money," "Big Shots," "Samantha Who?," and "Women's Murder Club."
I've only seen the first episode, but the most critically-trashed new show of the season isn't as bad as I thought it was going to be. That doesn't mean that it's any good. The story concerns a race of cavemen who are trying to adjust to the modern world. It focuses on three specific cavemen living in San Diego. Joel Claybrook (Bill English) works at an IKEA-like store called Norkbild, shares an apartment with his younger brother Andy (Sam Huntington) and his best friend Nick Hedge (Nick Kroll), and is dating a beautiful blonde "sape," a.k.a. Homo sapien woman, named Kate (Kaitlin Doubleday.) Nick is the militant one who thinks that they shouldn't get involved with the sapes. Andy is pining for his ex-girlfriend who cheated on him. Joel thinks that he embarrasses Kate because he's never met any of her friends, like her best friend Thorne (Stephanie Lemelin), who actually has a fetish for cavemen. He also wants to impress Kate's mother Leslie (Julie White), who owns Joel's condominium complex, and her father Tripp (John Heard.) As everyone knows by now, the show is based on a series of Geico commercials starring Jeff Daniel Phillips and Ben Weber as cavemen who are offended by the slogan "so easy, a cavemen could do it" (Phillips actually appears in the show as Maurice, a friend of the three main characters.) I chuckled a few times, but I didn't find it hilarious overall. It tries too hard to parallel the prejudices that people have towards people of other races, i.e. cavemen = black men. Those jokes can only go so far before they are going to have to search for more comedy material. This show isn't "All in the Family" people! If it sticks around, and there is nothing else on, I may tune in again (or maybe I'll use it and timeslot partner "Carpoolers" as time filler before "Dancing with the Stars 5" begins.)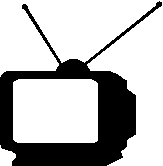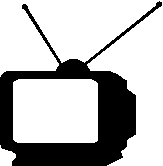 ---
"Cavemen's" Tuesday timeslot neighbor is slightly better, but not by much. It concerns a quartet of carpoolers and their "wacky" adventures. Gracen Brooker (Fred Goss) is a professional mediator and the unofficial leader of the carpoolers. His wife Leila (Faith Ford) is a house-flipper who makes more money than he does (or at least that is what it looks like in the pilot.) His lazy 22-year-old still-at-home son Marmaduke (T. J. Miller) just got an online job, which is perfect for him, because he tends not to wear pants (he also seems to make more money than Gracen.) Laird (Jerry O'Connell) is Gracen's dentist neighbor and best friend who is something of a player. He's in the middle of a messy divorce with his ex Joannifer (O'Connell's real life wife Rebecca Romijn), and even though he fools around with many women, he secretly misses his wife. Aubrey (Jerry Minor) is a p-whipped man with a couch potato wife and seven kids. The daily 45-minute ride is the only peace he gets in his life. Dougie (Tim Peper) is a newlywed with a perky blonde wife named Cindy (Alison Munn) and a newborn son named Reggie. He is the newest carpooler…and he is almost booted out for some reason in the first episode. Like "Cavemen," I chuckled a few times, and I found it overall funnier than that Geico commercial spin-off, but it's just sad how much funnier it could have been. The show was created by "Kids in the Hall" alum Bruce McCulloch, and all of the actors have been in better projects in the past. I want to focus in on Goss though. How can the man who starred in the hilarious "Significant Others" on Bravo and the equally funny "Sons & Daughters" on ABC be on such an average sitcom? I don't see myself riding along with this show every week.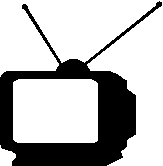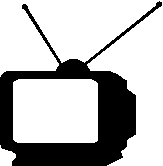 1/2
---
The creative genius behind Showtime's "Dead Like Me" and FOX's "Wonderfalls" is back again with another cute, quirky, and dark dramedy. Ned (Lee Pace) is a pie maker who has an unusual talent that he wishes he didn't have. When he was a kid living in the town of Couer d'Couers, young Ned (Field Cate) discovered that if he touches someone or something dead (like a person, a dog, or a strawberry), he could bring it back to life. Unfortunately, he can only keep them alive for 60 seconds before he has to touch them again to make them dead again. If he fails to touch them within 60 seconds, then that person or thing lives, but someone else nearby dies. That second touch makes them dead forever though. He discovered this talent when his faithful Golden Retriever, Digby, was ran over by a truck. He touched Digby, which revived him, but a nearby squirrel died. Later, when his mother (Tina Gloss) died of a sudden brain aneurysm, Ned touched her and brought her back to life…but it killed the father of his childhood crush, Charlotte "Chuck" Charles (Sammi Hanratty.) Ned was shipped off to boarding school (because he accidentally re-touched his mom, which killed her) and Chuck went to live with her two agoraphobic, fine cheese-loving aunts…Lily (Swoosie Kurtz) and Vivian (Ellen Greene)…two former synchronized swimmers who called themselves the Darling Mermaid Darlings. Nineteen years later, a grown up Ned starts a pie shop called The Pie Hole, and he hires a waitress named Olive Snook (Kristin Chenoweth), a neighbor of his, to work there. Olive has a crush on Ned, but he tends to keep a distance from anyone because of his talent, so he constantly thwarts her advances. Private investigator Emerson Cod (Chi McBride) finds out about Ned's secret when he accidentally revives a criminal that Emerson was chasing. Emerson talks Ned into helping him solve murder cases for the large reward fees by raising the dead and getting them to name their killers. Ned is okay with the arrangement, but when an adult Chuck (Anna Friel) is killed on a cruise ship under strange circumstances, he goes to the funeral home where she is currently located to solve her murder. He can't bring himself to send her back to the land of the dead though, so he doesn't re-touch her (the funeral director, Lawrence Schatz [Brad Grunberg], dies instead.) Chuck becomes a third partner in Ned and Emerson's PI venture, but she persuades them to use Ned's skills for good, and not just for money. Ned is just glad to be with the love of his life again…even though he can never touch her. Maybe series creator Bryan Fuller wanted to combine "Dead Like Me's" tendency to send people to their deaths with "Wonderfalls'" tendency to bring things to life (albeit inanimate objects.) Either way, I really liked the show, and I hope that ABC treats it better than FOX did with "Wonderfalls." Pace is charming, McBride is cool (I've loved him since he was Principal Steven Harper on FOX's "Boston Public"), and Friel is cute. In fact, the whole show is cute, but with Fuller's writing and executive producer Barry Sonnenfeld's (the Addams Family movies, the Men in Black movies) pilot directing, it doesn't become too cute (in fact, it's very dark.) Behind the CW's "Reaper" and NBC's "Chuck," this is one of my favorite new shows of the season.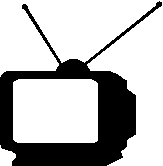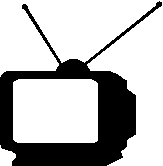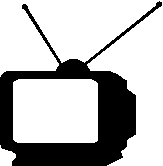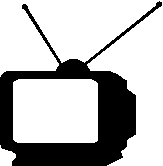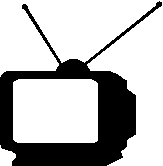 ---
If you are a fan of "Grey's Anatomy," this spin-off doesn't exactly break any new ground. Derek "McDreamy" Shepherd's (Patrick Dempsey) cheating ex-wife, Dr. Addison Forbes Montgomery (Kate Walsh), is one of the leading neo natal surgeons in the world. She told her boss at Seattle Grace Hospital, Dr. Richard Webber (James Pickens Jr.), that she needed a clean break and sunnier horizons in La La Land. Addison accepts a position at the Oceanside Wellness Center in Santa Monica at the invitation of her old medical school friend Dr. Naomi Bennett (Audra McDonald), a fertility and hormone specialist and majority owner of the center. Naomi fails to inform the rest of the staff of this addition though. Sam "Doctor Feelgood" Bennett (Taye Diggs) is the center's internist and the author of the bestselling nonfiction book, Body Language: The Mind Body Connection. He is also Naomi's ex-husband and the father of their teenaged daughter, Maya (Shavon Kirksey.) Dr. Cooper Freedman (Paul Adelstein) is the center's resident pediatrician…and he can relate better to kids than to adults. His attempts at dating women over the Internet have mostly ended badly. His closest friend is the center's psychiatrist Dr. Violet Turner (Amy Brenneman), who isn't much better at handling adult relationships than him. Her ex-boyfriend Alan (D.W. Moffett) dumped Violet six months ago…an ex who has already moved on and gotten married. Dr. Pete Wilder (Tim Daly) is the alternative medicine specialist at the center…and he thinks that Addison moved here from Seattle because they kissed in the "Grey's Anatomy" backdoor pilot episode from last season. He also has a problem connecting with women in the right way as well, because he is still mourning the loss of his wife's death eight years ago. The receptionist, William "Dell" Parker (Chris Lowell), is a surfer who is studying to be a midwife…and also has a crush on Naomi. Charlotte King (KaDee Strickland) is the Chief of Staff of St. Ambrose, the nearby hospital. She frequently disagrees with the center's unusual methods of medical care. You get the same odd medical cases and doctor co-mingling as on "Anatomy," but just in a different setting. I'm just glad to see Daly and Diggs star in a show that has a chance of surviving…only because it has a built-in audience imported from "Anatomy" behind it. Daly's last two shows, "Eyes" and "The Nine" (both on ABC), were creative, entertaining shows that died an early death. Ditto goes for Diggs' last two shows, "Kevin Hill" and "Day Break" (on UPN and ABC respectively.) Addison was never my favorite character on "Anatomy," but fortunately, she doesn't dominate the show with her presence…the way that Ellen Pompeo's Dr. Meredith Grey doesn't dominate "Anatomy."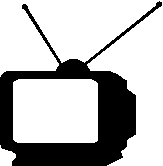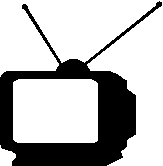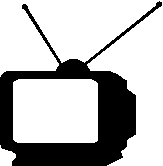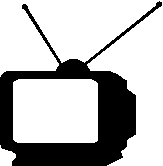 ---
Hey…we need a fun nighttime soap opera (the CW's "Gossip Girl" isn't it), and ABC has given us two of them…Thursday's "Big Shots" and this show. In this one, we are introduced to Nick George (Peter Krause.) He is the family lawyer for the rich and powerful Darling family from the Upper East Side of New York City. He is essentially their lawyer by default. His father, Dutch (Trevor St. John), was the Darling's consigliore, but he died in a mysterious plane crash. Nick hated the way the Darlings monopolized Dutch's time, and as a boy (Chandler Frantz, Nick as a boy), he saw all of the horrible things his father had to do for the family. Nick swore not to be like his father, and in fact, he became a lawyer for the disadvantaged in turn. Family patriarch Patrick "Tripp" Darling III (Donald Sutherland) offers Nick the job though for a huge salary of $10 million a year to use for his philanthropic activities. The job is more than he bargained for though, because he didn't realize that he would have to deal with this crazy family and their soap opera-like problems. Tripp and wife Letitia (Jill Clayburgh) are kind people (even though Letitia had a 40-year affair going on with Dutch), but they have five grown, troubled children. The oldest is Patrick Darling IV (William Baldwin), the attorney general for New York who might be on the political track to the White House…if it weren't for his secret transgendered girlfriend named Carmelita (Candis Cayne.) Karen (Natalie Zea) is the eldest daughter, and the one who runs the family foundation. She lost her virginity to Nick, and she can't get over him still. She is about to get married for the fourth time to her professional golfer fiancé Freddy (Daniel Cosgrove)…a guy who only wants her for her money. Rev. Brian Darling (Glenn Fitzgerald) works in the Episcopal Church, but he fathered an illegitimate son named Brian Jr. (Will Shadley) with a woman named Andrea (Brooke Smith) who took off to Brazil and left the kid with Brian. He hated Nick as a kid because he thought that Dutch was trying to gain access to the family's dealings a little too much…but now he needs Nick's help with this Brian Jr. thing. The youngest siblings are twenty-something twins Juliet (Samaire Armstrong) and Jeremy Darling (Seth Gabel.) Juliet is a Paris Hilton-like spoiled brat who wants to be taken seriously as an actress (daddy paid a director to give her a role in the pilot; in true spoiled diva fashion, she overdosed on pills as a cry for help.) Jeremy is the ultimate rich boy slacker who frequently needs Nick to get him out of jams. He and Juliet are practically attached at the hip, but he is currently carrying on an affair with her former friend-turned-rival Natalie Kimpton (Tamara Feldman) behind his sister's back. Nick's wife, Lisa (Zoe McLellan), doesn't mind the glamour at first, but is jealous of the attention that Karen gives to him. Nick and Lisa have a young daughter named Kiki (Elle Fanning is the pilot, Chloe Moretz thereafter.) Nick is now on a mission to find out how his father died (or who may have killed him)…and if it wasn't one of the Darlings, then maybe it may have been Simon Elder (Blair Underwood), a wealthy nemesis of Tripp. The stories are so outrageous that they almost remind me of ABC's hit '80s series "Dynasty." With all of the various plotlines going on, I don't know what is my specific favorite, but they are all in various stages of juicy entertainment for me. I miss Krause's work on HBO's "Six Feet Under" and Sutherland was robbed of a chance to fully explore his character on ABC's "Commander in Chief" two seasons ago, but they both appear to be having fun here. It's not my favorite new show of the season, but it's better than its timeslot competitors "Life" on NBC and "C.S.I.: NY" on CBS.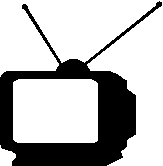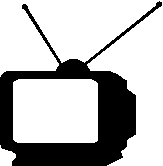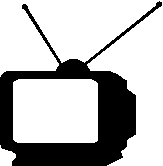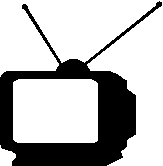 ---
ABC has two new nighttime soap operas…"Dirty Sexy Money" and this one. While "Money" is the 21st century version of the '80s ABC hit "Dynasty," this one is more like the male version of the HBO hit "Sex and the City." It revolves around the adventures of four high-powered CEO friends who meet frequently at a country club. James Walker (Michael Vartan) is the group's "good guy," but in the pilot, he loses his job at AmeriMart Industries. Walter Storrs (John Getz), his boss who fired him, dies in a tragic golf cart accident before telling anyone else about the firing. James ends up getting the CEO position, but finds out that his wife Stacey (Wendy Moniz) was having an affair with Walter. Brody Johns (Christopher Titus) is Senior Vice President of Alpha Crisis Management who is an expert at averting crises, but he doesn't seem to be able to fix the emergencies with his wife Johnelle (Tracy Bautista.) Karl Mixworthy (Joshua Malina) is the CEO of the large pharmaceutical company Flexor Williams. He has a devoted wife named Wendy (Amy Sloan)…and a sexually adventurous mistress named Marla (Jessica Collins) who wants more and more of his time. Both couples are seeing the same therapist named Dr. Seaver-Filner (Francesca P. Roberts)…separately, of course. Duncan Collinsworth (Dylan McDermott) is the divorced CEO of Reveal Cosmetics. He is still sleeping with his ex-wife Lisbeth (Paige Turco) and has a strained relationship with his 19-year-old daughter Cameron (Peyton List.) That's not his biggest problem though…he has to quiet down a transsexual hooker named Dontrelle (Jazzmun), a man/woman he fooled around with one night when he was tired and lonely while he stopped off at a truck stop along the highway outside of Yonkers. One of the only positive women in his life is his "work wife," Katie Graham (Nia Long.) It's so good to see the four leads doing roles that are different from what they have done in the past. Creator Jon Harmon Feldman had said that it's the male version of "City," and I agree…to a certain extent. This show and "City" both feature highly successful, upper-middle class characters. On "City" though, the women are four different personalities that are relatable to most women in general. As a man, I can't relate to any of the men on this show…mainly because I have never cheated or fooled around with a transsexual hooker (okay…maybe I might be whipped like Titus's character.) I still like the show, even if I can't relate to it, so I will just chalk it up to being another entertaining nighttime soap opera.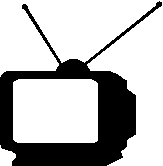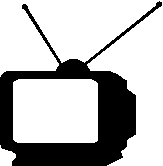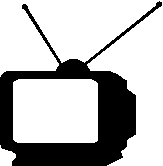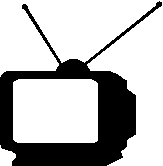 ---
I find it odd that ABC puts one lone sitcom in the middle of "Dancing with the Stars 5" and "The Bachelor 11," but if they had to do it in order to ensure the success of the show, I applaud them. Samantha Newly (Christina Applegate) is a woman who recently woke up from an eight-day coma because of a hit-and-run accident. She had family and friends surrounding her…but she doesn't know who they are, or who she is. She finds out that she has retrograde amnesia, which allows her to function in the world fully but leaves her with no personal memories. Little does she know that this was exactly what she needed…because she was a horrible person. She has wronged almost everyone in her life. Regina (Jean Smart) and Howard (Kevin Dunn) are her parents whom she hasn't spoken to in almost two years. Her best friend Dena (Melissa McCarthy), the only friend who showed up at her bedside when she woke up, is actually a girl who Sam hasn't seen or spoken to since the seventh grade…a fact that Andrea (Jennifer Esposito)…her real best friend and co-worker at the real estate firm Chapman & Funk…points out. Andrea isn't the best friend to have though, because she fails to mention that Sam's an alcoholic, lied to their boss Chase Chapman (Rick Hoffman) about her amnesia (Andrea said that Sam was in rehab), and is having an affair with a married club owner named Rene (William Abadie.) Her boyfriend Todd (Barry Watson) seems to be the only one that she can trust, but once he finds out that she cheated on him, he breaks up with her. She decides to better herself…starting with Frank (Tim Russ), the doorman at Todd's apartment building, whom she had never had more than a couple of words with before, but now she relies on for brutal advice. She doesn't become a total goodie-goodie, but based on flashbacks of her former self, the "new Sam" is a vast improvement over "old Sam." I love Applegate, but I only remember her mainly as Kelly Bundy on FOX's long-running sitcom "Married…With Children." I know that she earned a Golden Globe nomination in 1999 for her role in NBC's "Jesse," but I barely remember her performance in it. The great thing about the show is that she is so different from Kelly Bundy, and she gets to work with some truly hilarious supporting actors. Esposito is devious, McCarthy is channeling her Sookie character from the CW's "Gilmore Girls," and Smart and Dunn stand out as Sam's amusingly clueless parents. I wish Watson did more than be a good-looking guy who is just observing Sam's self-rehabilitation, but in the third episode, it appeared that he wanted to do more to get back into her life in the right way. I don't know where the show will go once she has fully transformed into "new Sam," but I usually have faith in writers who come up with initial creative ideas like this one (I'm still amazed that CBS's "How I Met Your Mother" has remained funny with a concept that I originally thought wouldn't last more than one season.)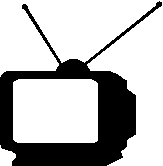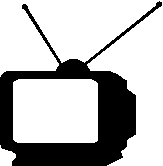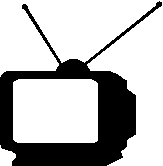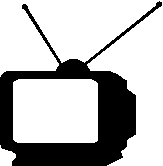 1/2
---
It's shows like these which is why I have given up on almost all crime dramas. San Francisco Homicide Inspector Lindsay Boxer (Angie Harmon), Medical Examiner Claire Washburn (Paula Newsome), Assistant D.A. Jill Bernhardt (Laura Harris), and crime reporter Cindy Thomas (Aubrey Dollar), use their expertise, their close friendship, and their instincts to solve murder cases. They form a "club" to solve crimes, but only Cindy insists on calling it a club. Lindsay is the main character. She is a good detective, but she is obsessed with solving the "Kiss-Me-Not" killer case…an obsession that broke up her marriage to Tom Hogan (Rob Estes), who is now ironically her new lieutenant. He is also engaged to Heather Donnelly (Ever Carradine), a kindergarten teacher…but being in daily contact with Tom makes Lindsay jealous. Warren Jacobi (Tyrees Allen) is Lindsay's loyal partner. He was supposed to get the position that Tom got, but he prefers to be on the street in his Golden Years. Claire plays the mother role in the club, but she has problems of her own…namely her wheelchair-bound retired cop husband Ed (Jonathan Adams) and their two boys Derek (Neilen Benvegnu) and Nate (Drew Matthews.) Jill is more committed to her job than to her relationship with her live-in E.R. doctor boyfriend Luke Bowen (Coby Ryan McLaughlin.) Instead, she decides to risk her relationship with him by messing around with defense attorney Hanson North (Kyle Secor.) Cindy is the latest member of the club. She works for the San Francisco Register, and she recently moved from the Metro desk to the Crime desk, mostly because of her ability to get the facts of a case in some dangerous ways. The dialogue for this show is so cheesy that I almost cringe watching it. Elizabeth Craft and Sarah Fain created the show based on the best-selling series of books by James Patterson (who also serves as one of the executive producers, alongside movie director Brett Ratner.) I've never read anything written by Patterson, but I can't believe that the dialogue in the books is as bad as it is in this show. For some reason, I've gotten used to medical dramas being more about the love lives of the doctors than about the practice of medicine ("Grey's Anatomy," "Private Practice"), but when cop shows do it, I draw the line (unless they have interesting lead characters, like Kyra Sedgwick's Deputy Chief Brenda Leigh Johnson character on TNT's "The Closer.") I'd rather watch the high school football players on NBC or the vampire on CBS on Fridays than join this club.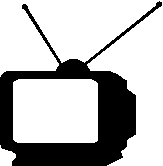 1/2
---
Ratings System: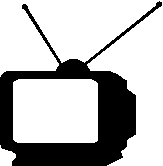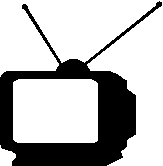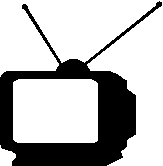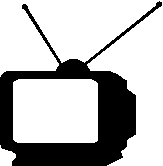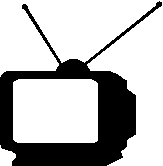 DO NOT MISS THIS SHOW!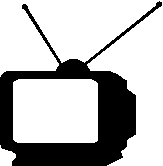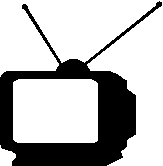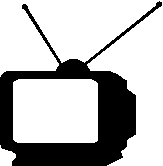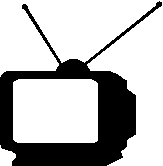 Try to catch this show every week...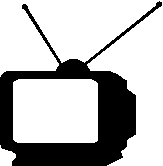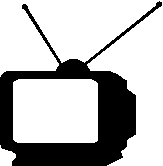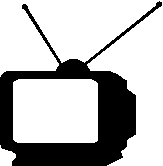 If a better show is on, tape this one...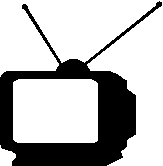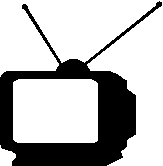 If nothing else is on, maybe this will be good...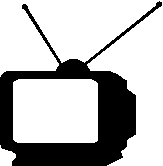 If this show is on, change the channel immediately!