Sign up below to get
the FREE Entertain Your Brain
Weekly Newsletter today!
"Out of Practice" Review
By Shawn McKenzie 10/06/2005
Why couldn't CBS have a perfect Monday lineup? For years, we have had to suffer the CBS Monday night black sheep that is "Still Standing" before it finally was moved to Wednesdays where I didn't have to see it anymore. With "Everybody Loves Raymond" gone, they had to fill at least one half hour, and even though it's not as bad as "Still Standing," "Out of Practice" is the kink in an almost perfect CBS Monday night lineup.
Dr. Benjy "Ben" Barnes (Christopher Gorham) is a couples' counselor whose family doesn't consider him to be a "real" doctor because he doesn't have "M.D." after his name (that's kind of cruel…he managed to get a PhD! I would consider him a "real" doctor.) The "real" doctors in Ben's family are his brother, Oliver (Ty Burrell), a self-centered plastic surgeon who likes dating the women he works on; and his sister, Regina (Paula Marshall), an E.R. doctor who also happens to be a lesbian. Their divorcing parents are Stewart (Henry Winkler), a gastroenterologist who is happy to be no longer married to his more successful, status conscious cardiologist wife, Lydia (Stockard Channing.) Stewart is also dating Crystal (Jennifer Tilly), his receptionist, who just happens to be a patient of Oliver's. Ben has to try to fix his family's problems on a weekly basis as well as deal with his own.
In the first episode, Ben is finishing his counseling session with an older couple, Irv (Steven Gilborn) and Joyce (Peg Shirley), while his secretary, Bianca (Jordana Spiro), listens at the door. Lydia and Stewart come in and ask if they can take Ben out for drinks for his 30th birthday. He won't be spending it with his wife, Naomi (Constance Zimmer, who won't appear in an episode herself for several more weeks), because she is an environmental protestor who is currently in Oregon protesting the cutting down of a redwood tree (everyone in the family can't stand her.) Lydia also plans to take Ben to the symphony later in the week as a birthday present. The next day, Ben has breakfast a diner with Oliver and Regina, and he tells them that their parents actually got along, so he invites them all to come over the following Thursday. At the party, everyone shows up, except for Stewart. Ben goes up to Stewart's apartment (Stewart lives in an apartment above Ben) to get another bottle of wine. Right after Ben leaves, Stewart shows up, carrying a bottle of wine. While waiting for Ben to come back, they overhear Naomi leaving a message on the answering machine saying that she is not coming back and that they need to talk. Ben, meanwhile, meets Crystal for the first time, who answers the door in nothing but a towel. He puts two-and-two together and realizes that Stewart has been sleeping with his receptionist. When he gets back to his apartment, a series of misunderstandings occur. Eventually the truth comes out about both Naomi and Crystal, and he asks everyone to leave. The next morning, they all try to comfort Ben at the diner, with Oliver actually setting him up with a patient of his named Staci (Maitland Ward) to get over Naomi. The episode ends with Ben doubting his skills as a counselor, but then he sees Irv and Joyce being happy together, and it picks him up.
In the second episode, Lydia calls a meeting at the diner with Stewart, Oliver, and Regina to coordinate their schedules so that they can be there this weekend for Ben, following the breakup of his marriage to Naomi. Oliver spots a model named Gail Henson (Jenna Gering), whom he calls "The Holy Gail" and has given her nose to several patients in the past. He goes over to talk to her, and then Ben walks in. He is still mourning the breakup himself. When the weekend comes up, Ben's family has trouble taking shifts comforting Ben. He figures out that they are trying to look after him this weekend, and he is a little frustrated about it. Stewart invites everyone over for dinner that night, including Gail. Apparently, he forgot that Crystal was supposed to come over that night as well, so she shows up for dinner too. When Ben gets there, he is in a good mood. He has decided to fly to Oregon to win Naomi back. His family isn't happy about it, but they pretend to be supportive. Naomi calls Ben's cell and tells him that she has been in town for a week now, and that she doesn't want to see him. His family finally tells him what they think of Naomi, and he goes back to his apartment upset. When he gets there, he finds that Naomi has taken all of her stuff out, and some of his. He has a touchy-feely moment with his family, who all say that they will always be there for him.
In the third episode, Ben and Lydia are on their way have lunch, so they ride the hospital's elevator with Barb McGee (Valerie Mahaffey), the hospital's biggest gossip, Stewart, and Crystal (I guess the whole family works in the same hospital), making for a very awkward elevator ride. The next day, Lydia has lunch at the diner with her kids, and she tells them that she is planning a party for the employees of the hospital to prove that she is okay with Stewart moving on. She invites the kids, and they suggest that she should ask a fellow doctor at the hospital named Ron Barker (Bruce Wright) to be her date (he had been in the diner and asked her for her hot sauce.) They also think that she should invite Stewart and Crystal over to prove ultimately that she is okay with it. At the party, Barb arrives, followed by Ron and his secretary…and fiancée…Liz McCarthy (Kim Oja.) Lydia brings the boys into the kitchen, where she panics that she will be stood up. They offer to call all of the middle-aged men that they know to be her date, which she refuses at first, but when Barb pokes her head in, curious about this date she has, Lydia takes the boys' suggestion. Ben has no luck finding a man for her, but Oliver does. He brings her a man named Kurt (Julian Stone), a patient of his. Oliver then tells Ben and Regina that Kurt is a male escort, which makes them mad. Barb starts to suspect that she has met Kurt from somewhere, and finally figures it out when she sees him giving Lydia a backrub (Oliver had said that Kurt was a physical therapist.) The boys tell Regina to keep Barb away while they tell Lydia in the kitchen about Kurt. After they tell her, Stewart comes in, and he finds out as well. Finally, Barb comes in, and Regina blackmails her from telling anyone else by telling her that she treated Barb's broken ankle in the E.R. following a sexual romp with her tennis instructor. The episode ends with Lydia whining that Stewart moved on quicker than she did.
Creators Joe Keenan and Christopher Lloyd (not the "Taxi"/Back to the Future actor) write for and executive produce this show. This is their third show together; they created the Emmy-winning NBC "Cheers" spin-off "Frasier" in 1993. In 2002, they created the awful CBS sitcom "Bram and Alice," which was cancelled after four episodes. So far, this show is doing great in the ratings, but it's only because it is between the megahits "Two and a Half Men" and "C.S.I.: Miami."
The big problem with this show is that it's not on the same funny level as the three shows that precede it on Monday. I found some jokes amusing, like Oliver's assumption that all women who turn him down are lesbians, but the whole concept of the parents making snide comments about each other doesn't appeal to me.
The talented cast has nothing to work with. Gorham is an actor who has been on some great shows that only lasted one season. In the 2003-2004 season, he played the lead in one of my favorite shows of that season, UPN's "Jake 2.0." In the 2004-2005 season, he was in a good show called "Medical Investigation" on NBC, a show that was eclipsed by FOX's "House"…both shows where they investigated medical oddities on a weekly basis (the powerful performance of Hugh Laurie made "House" a hit, while the too-huge great cast of "Investigation" made the show bomb.) Marshall has been the female equivalent of Ted McGinley, the king of showkillers (with the exception of ABC's "Hope & Faith.") Within the last decade, she has starred in six different TV shows that all were cancelled in less than a season: NBC's "Hidden Hills" (2002), NBC's "Cursed" (2000), ABC's "Snoops" (1999), ABC's "Cupid" (1998), NBC's "Chicago Sons" (1997), and FOX's "Wild Oats" (1994.) The funny thing is…I like her. I don't remember all of the above shows (apparently everyone else doesn't remember them either), but the ones I did see, I liked. This is the worst show I've seen her in so far. I don't know much about Burrell, but he doesn't shine here. As far as the oldest veterans on the show, Winkler and Channing, I don't know why they left their respective current shows for this one. I know that the former Fonz didn't have a huge part on FOX's "Arrested Development," but he was hilarious as the Bluth family lawyer. Ditto goes for the former Rizzo, who won an Emmy for her role as the First Lady on NBC's "The West Wing." I know that both shows aren't doing so well in the ratings, but doesn't mean that they had to leave their former shows for this one. As I've already mentioned, I hated the parents' constant insults to one another, because I didn't find them very funny. The only one in the cast who is consistent is Tilly. She plays the same exact role every time, so I don't expect anything unique from her.
It's too bad that "Out of Practice" isn't better than the other Monday CBS shows (or even as good as those others), because then we would have a perfect Monday night on CBS. It doesn't look too good that "Frasier's" Kelsey Grammer directed the pilot episode. Despite the few laughs that it did generate and the decent ratings its placement has generated, this show is D.O.A.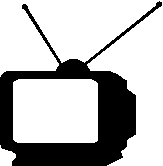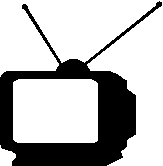 1/2
Ratings System: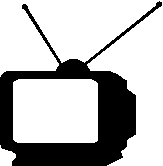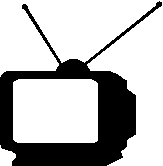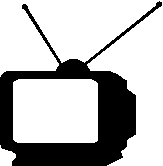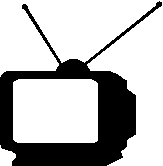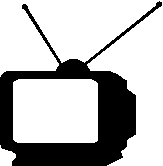 DO NOT MISS THIS SHOW!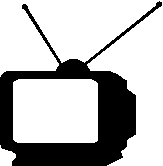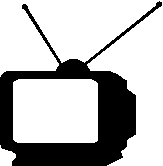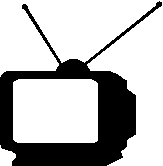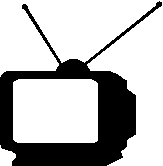 Try to catch this show every week...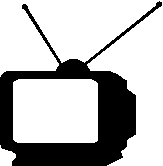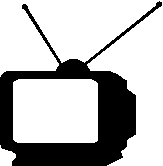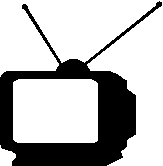 If a better show is on, tape this one...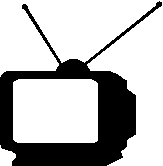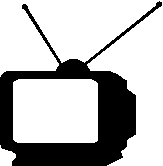 If nothing else is on, maybe this will be good...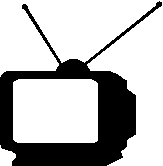 If this show is on, change the channel immediately!